Saree is the most common traditional attire in India. Majority of Indian women wear them on regular basis, while young girls and working women opt them for special occasions and festivities. In majority of Indian weddings, saree is a must wear attire and in few cultures, the sarees have to be mandatorily draped according to their customs. For example, the Bengalis drape their saree in a unique way known as Atpoure shari during weddings. Likewise the Maharashtrians and Keralites also have unique saree draping styles. Here, we list you some popular saree draping styles in India.
Nivi Draping
This is the most common style of saree draping and suits all occasions. It is basically considered as a saree draping style adapted from Andhra Pradesh.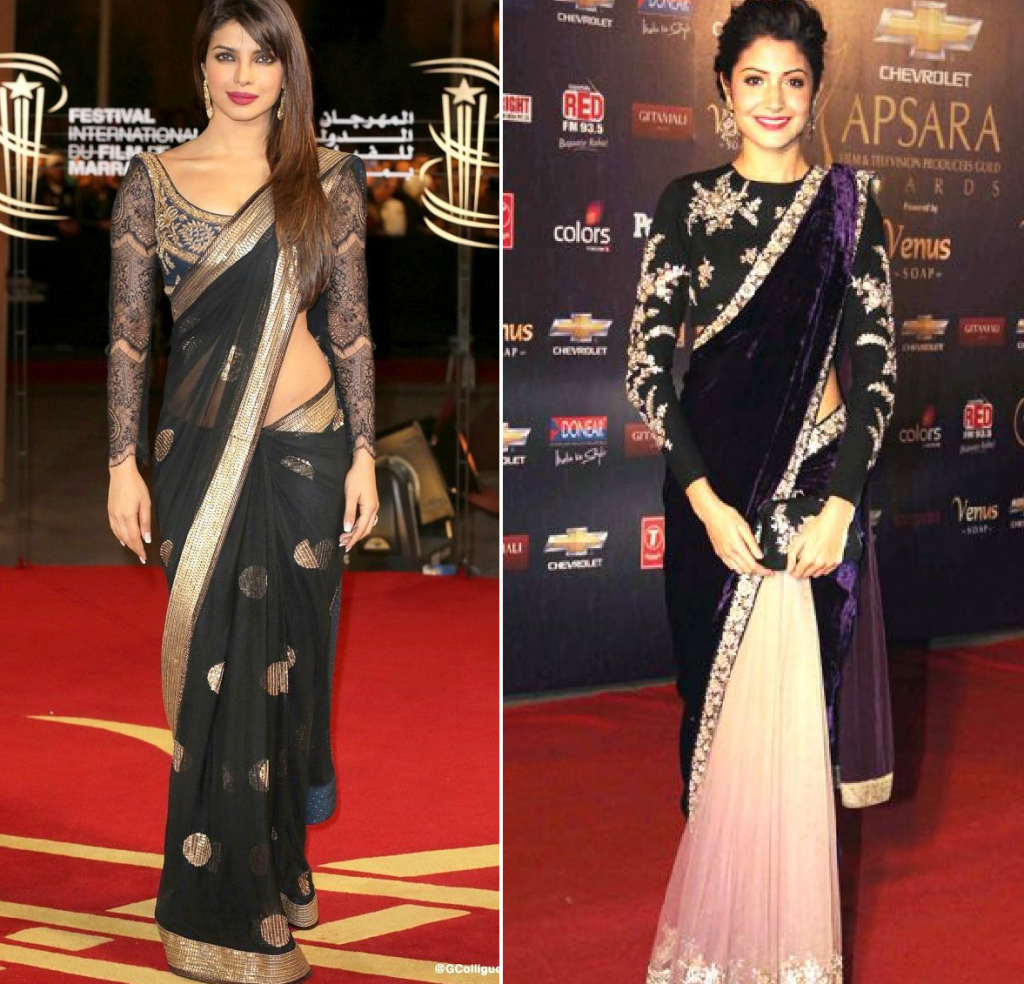 In Nivi Drape, you can even leave the pallu open like long train instead of pleating and pinning it on left shoulder.
Bengali Saree Draping/ Atpoure Shari
Bengali saree draping is very unique in its style and easily identifiable. This unique saree draping, in which the saree is draped with box pleats in the front, while the pallu (veil) appears on both shoulders is known as Atpoure Shari. Traditional red and white Bengali saree is used for this type of draping.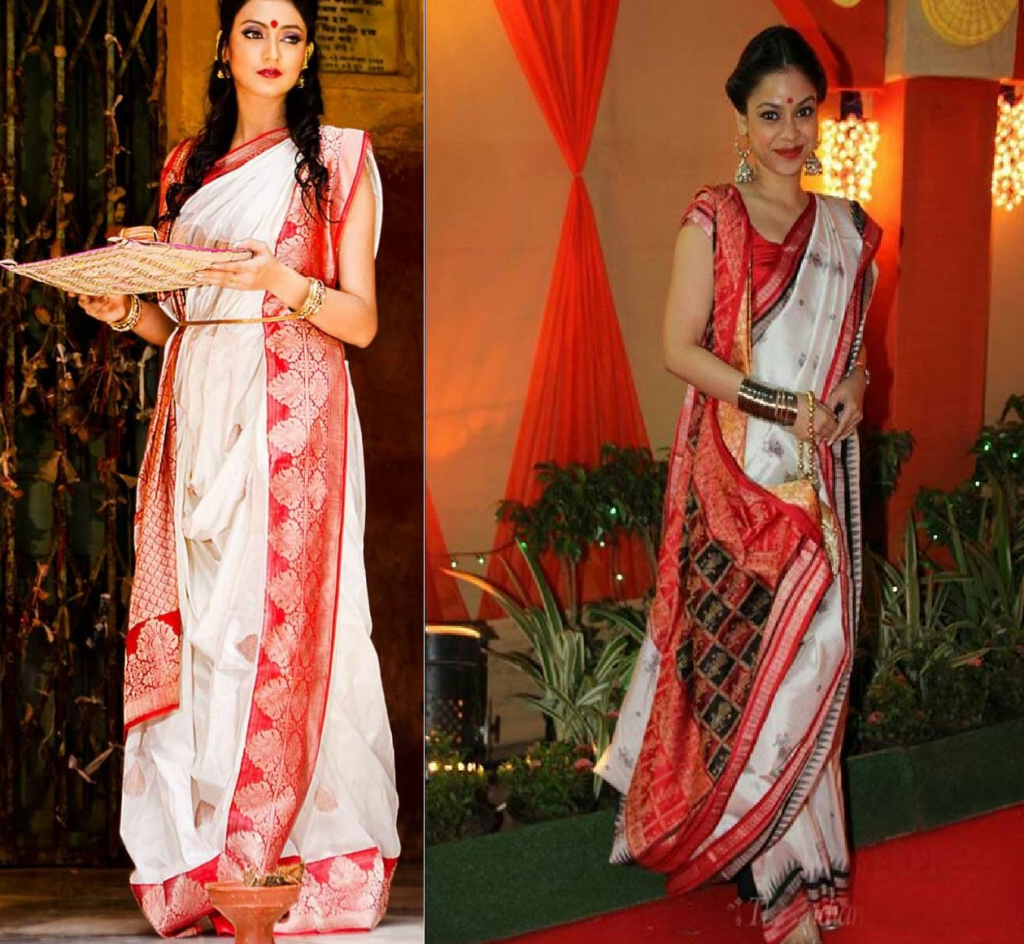 Maharashtrian Draping Style/ Nauvari Style
Maharashtrian saree draping is also popular one and easily distinguishable. The saree is 9 yards long and the unique "Dhoti" draping style is also known as "Kaashtha sari" or Lugade. This dhoti style saree in which the saree is tucked at the back makes the wearer powerful as Maharashtra history revolves around strong warrior women.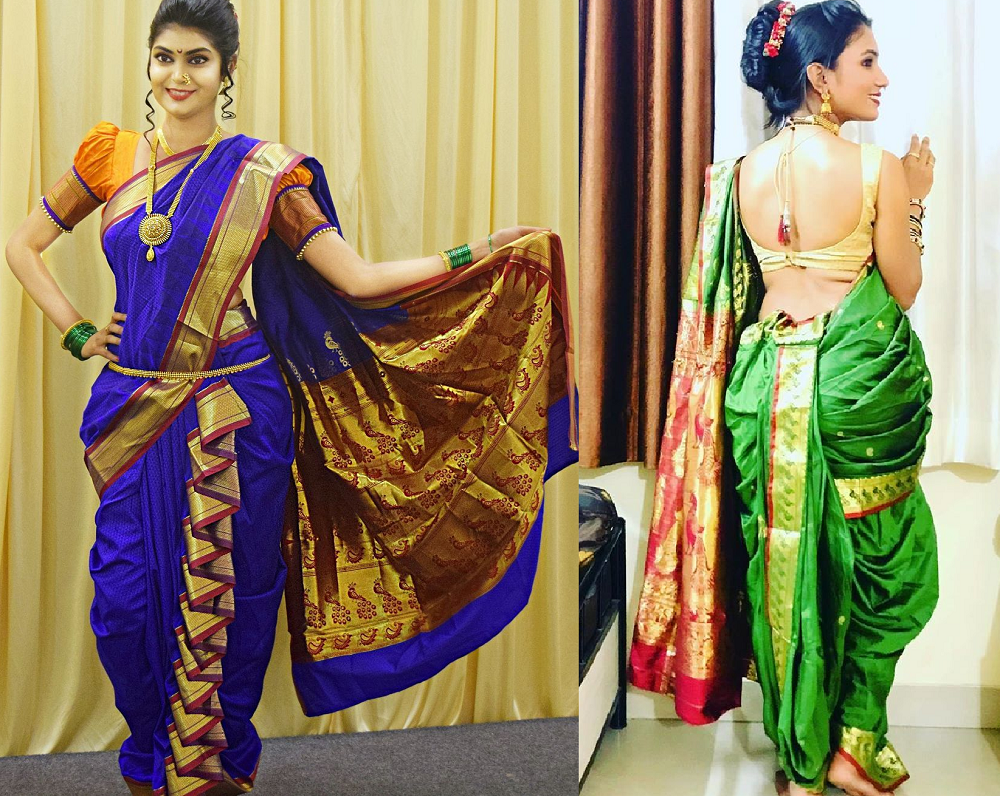 Gujarati Saree Drape
Women in the states of Gujarat, Rajasthan, Uttar Pradesh and Madya Pradesh have their saree pallu fall on the front side and hence this type of saree draping is also known as Seedha Pallu drape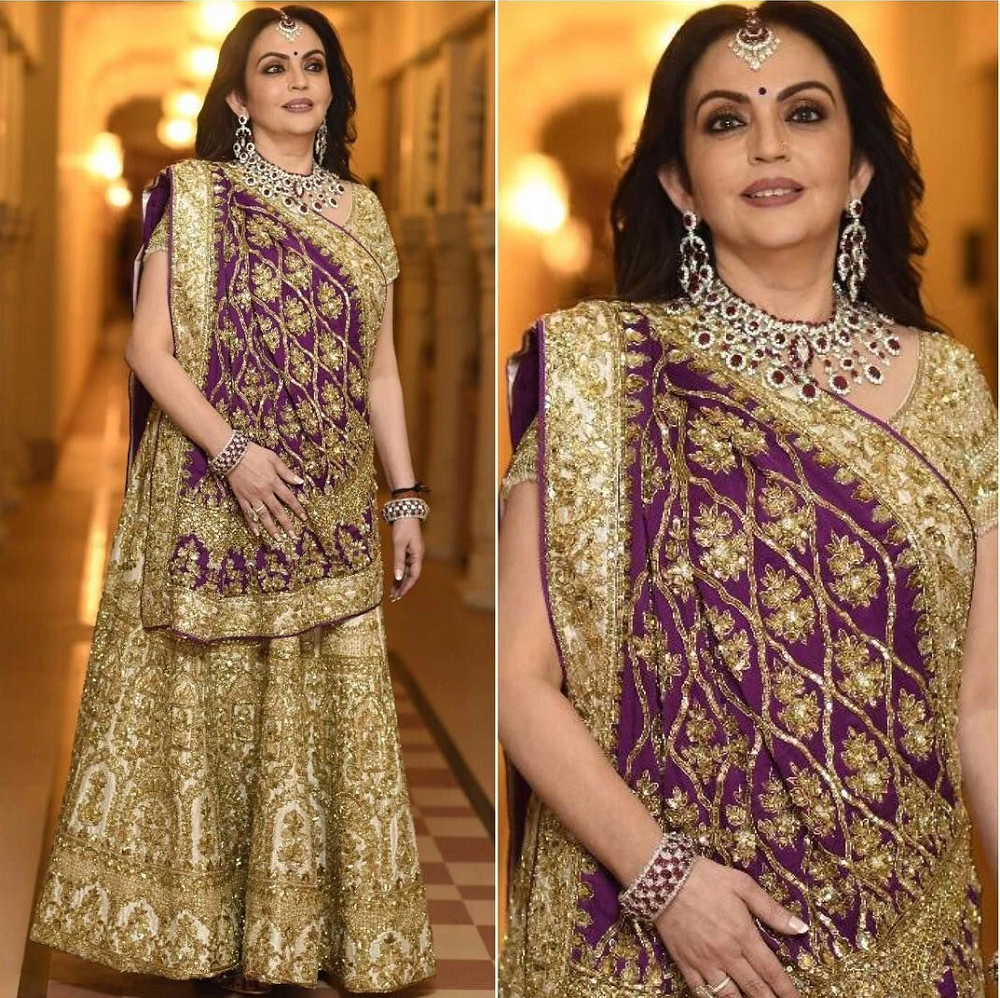 Assamese Saree Draping Style/ Mekhela Chador
The eastern state of India, Assam has yet another unique saree draping style known as Mekhela Chador. Here, the lower part of saree starting from the waist and going downwards in pleated fashion is referred to as Mekhela while the upper portion is known as Chador.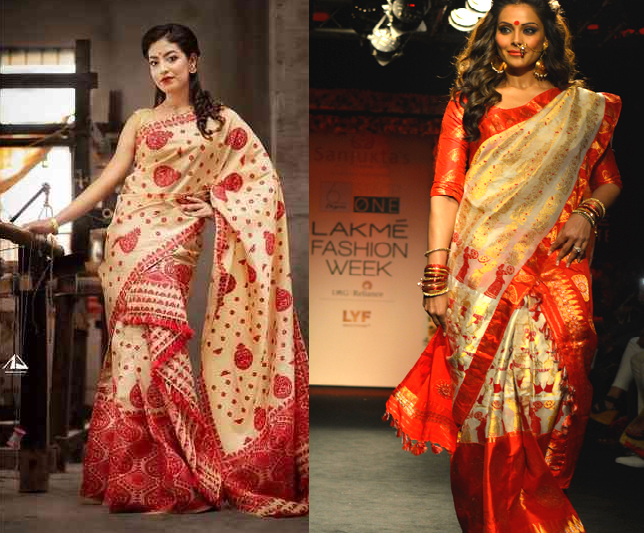 Coorgi Saree Draping
Coorg or Kodagu is a well known district of the state of Karnataka. The Coorgis have another unique saree draping style, in which the pleats are tucked behind the waist instead of front and also the pallu is draped around the chest and dropped in the front from right shoulder.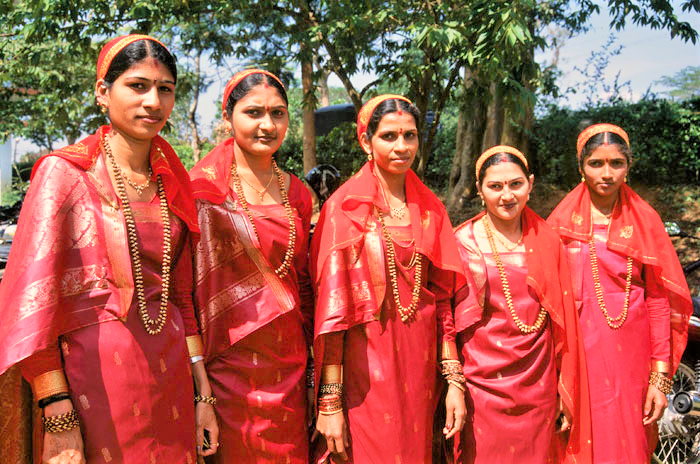 Madisar Iyer Saree Draping
The Tamil Brahmin community in the state of Tamil Nadu have a unique saree draping style which is almost obsolete now since its quiet difficult to wear and carry this style. Still, the Iyer & Iyengar brides drape their 9 long yard saree in this style.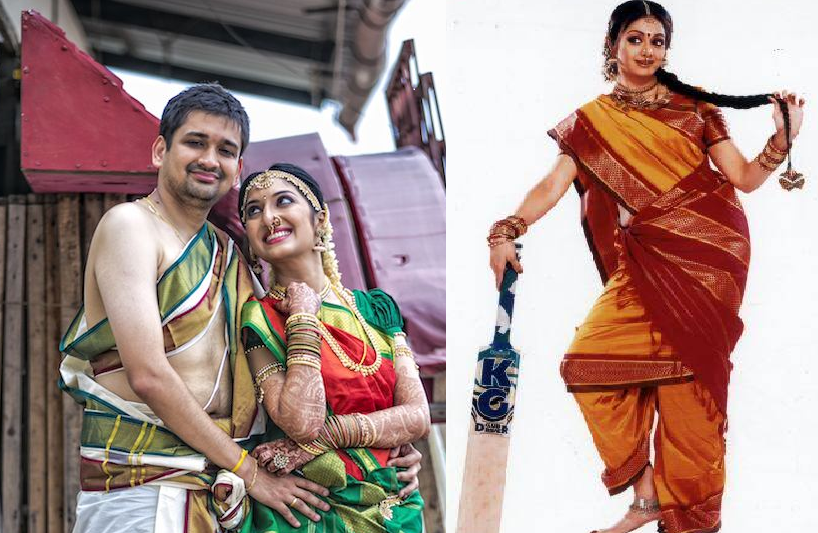 Mundum Neriyathum/Kerala Draping Style
This is the most traditional form of saree draping in the state of Kerala. Kerala is already famous for its unique Kasavu sarees and exorbitant gold jewellery. This saree comes as 2 pieces; the Mundum is the lower part which is wrapped around the waist like a South Indian Lungi. Neriyathum is the smaller part which is draped into pallu.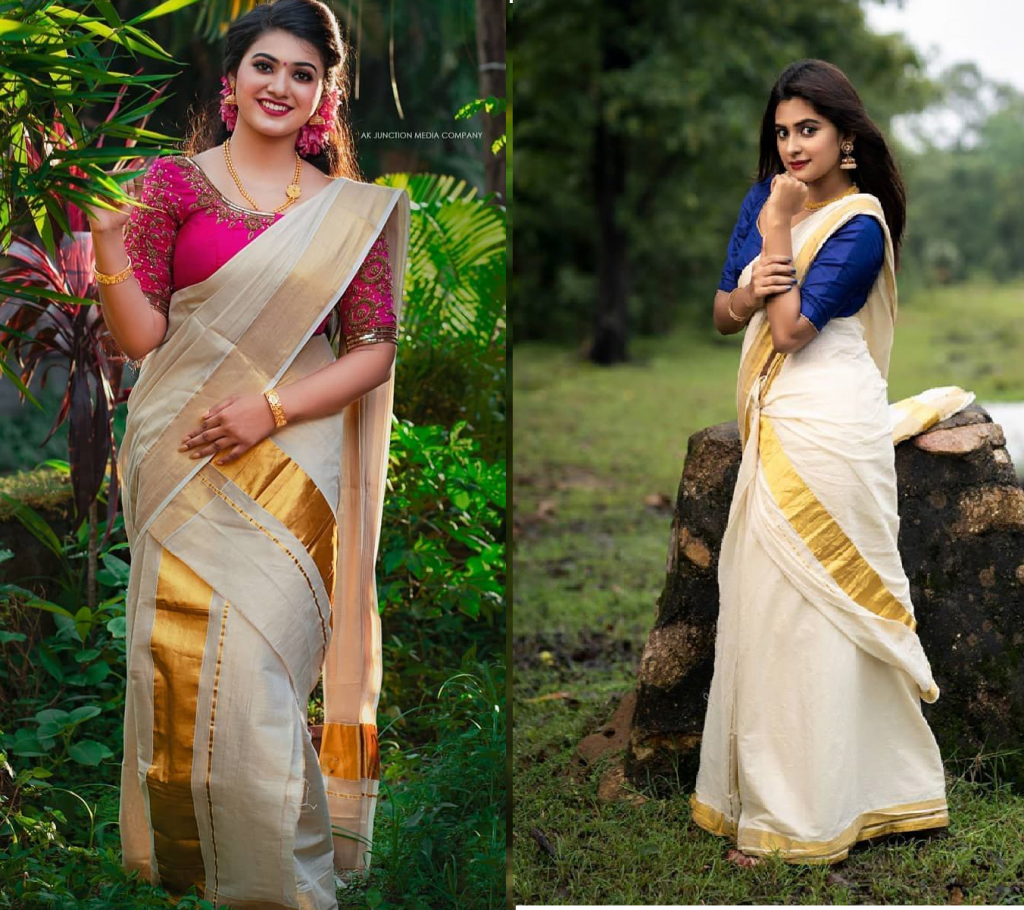 Kappulu Saree Draping/Gudakattu Saree Draping
This traditional saree draping is worn by women of Kappulu cast in Andhra Pradesh and is unique since its pallu is draped from left to right.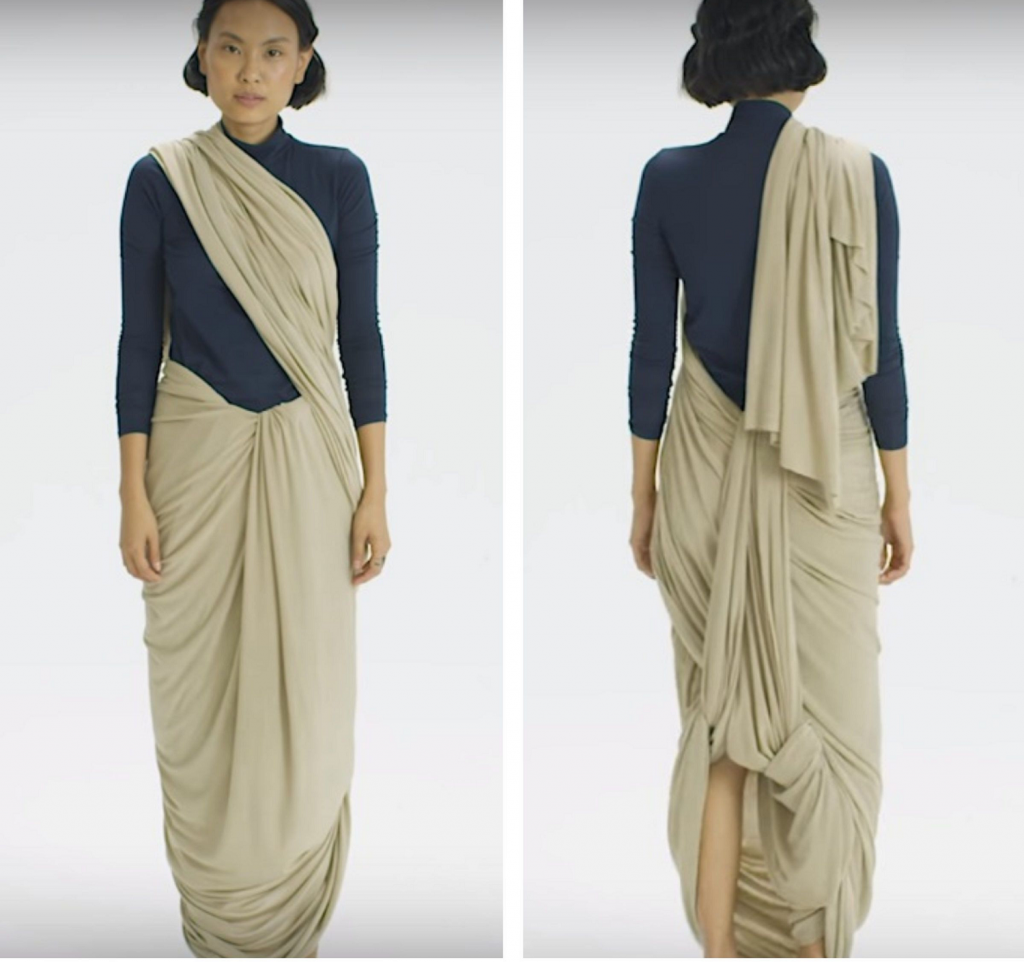 The above saree draping styles are some of the most unique and traditional saree draping of India. While the above styles are traditional ones, there are some more modern styles followed by contemporary women. Below we list some of popular modern saree draping styles.
Latest Saree Draping Styles
Pant Saree Style
Of late, the pant style saree is trending. These styles suit for evening parties and does not go well for traditional functions like marriages and baby shower ceremonies. Go chick in this pant style saree the celebrity way!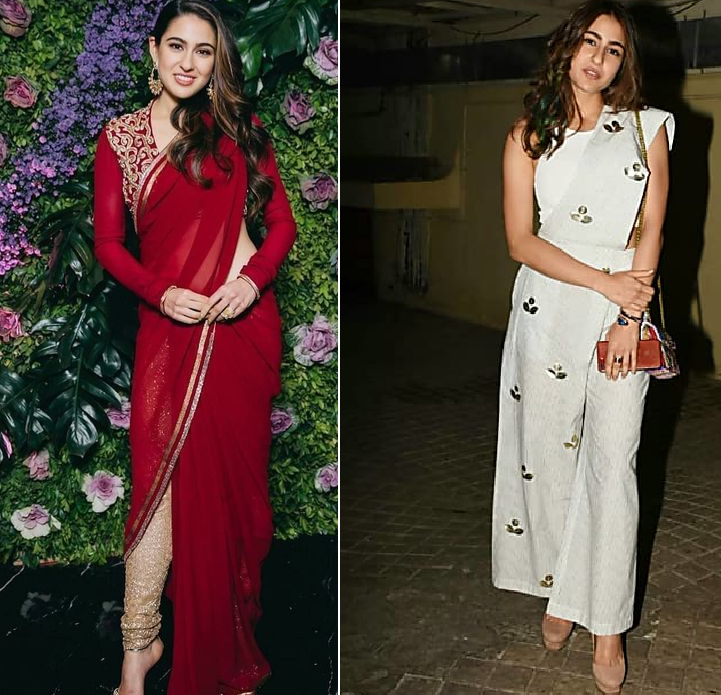 Click here for more pant saree designs.
Belt Saree Style
Saree belts have been used since ages, but were used only by brides during weddings and these saree belts take the name as waist belt or vaddanam. But in the recent times there are various types of belts used for sarees based on occasions and type of saree. Check them out here!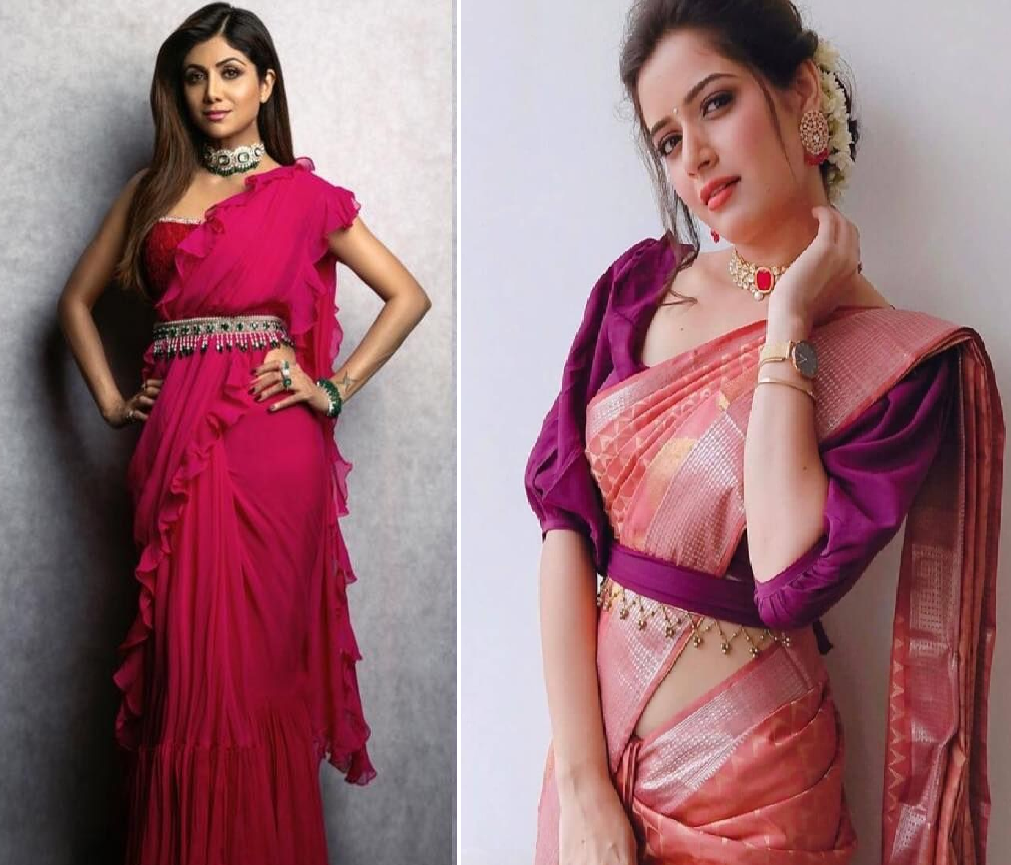 Scarf Style Saree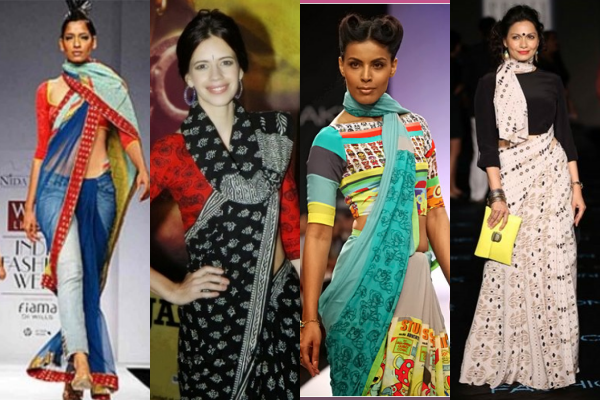 Blazer Saree Style
As the name suggests, you have to wear a stylish blazer that suits your saree. You could have the traditional formal blazer, the long overcoats or if you wanna get creative you customize an asymmetrical design to fit your sarees requirement.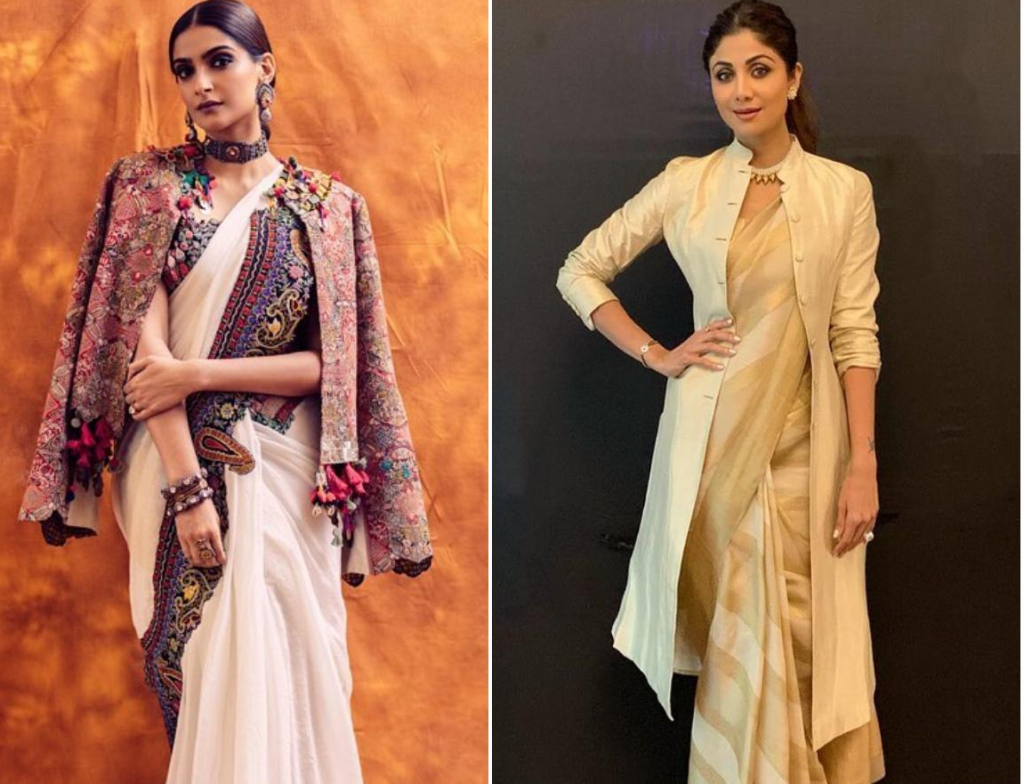 Crop tops on Sarees
You can even match your favourite crop top or long top as blouse with your saree now! Check them out here.