As we all know Mangalore Jasmine known as "Mangalore Mallige" is one of the famous type of jasmine flowers that is available in market. This flower is very auspicious and is most used by Mangaloreans especially the Konkani community for any type of occasion; be it pooja, weddings, baby shower or baby cradle ceremony.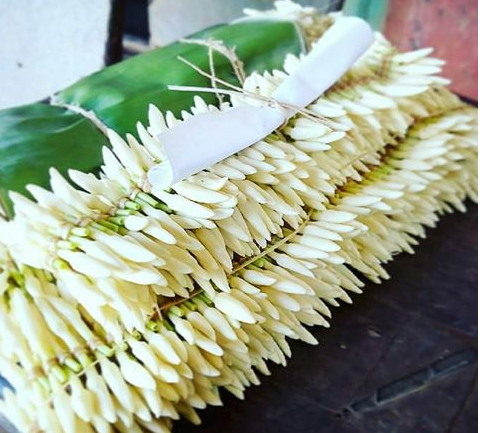 Mangalore Jasmine is used during the most famous Navaratri occasion to decorate the hair of Goddess Sharada in a special pattern. This headgear made of the special "Mangalore Mallige" is known as sonphool and people just can't take their eyes off the beauty of the Goddess.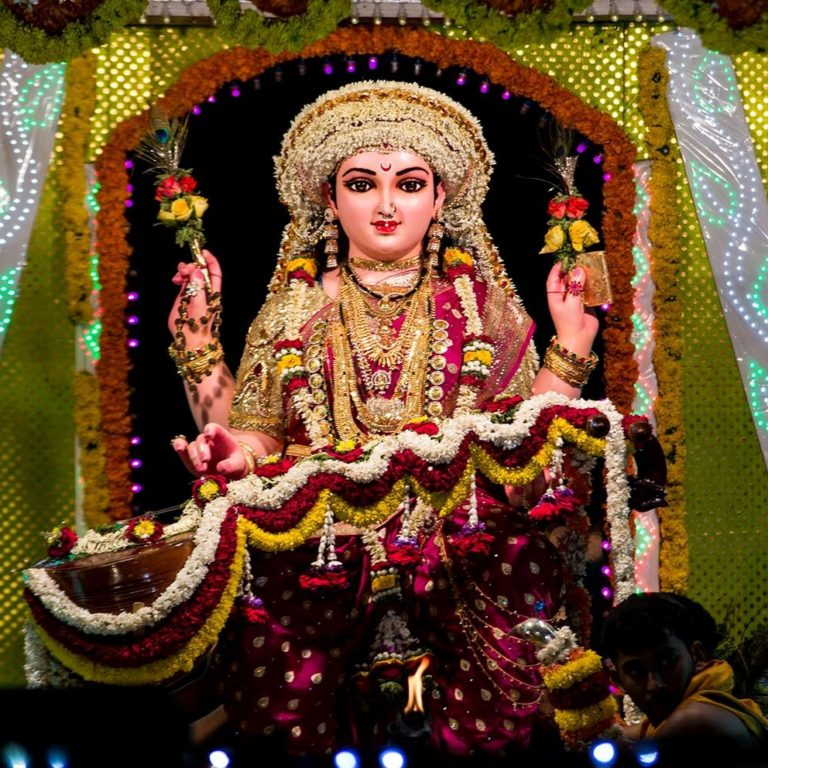 The beautiful Goddess' hairdo is worn by the Konkani women on special occasions like weddings, baby shower ceremony and many more. Even small girls are made to wear this headgear as its a fantasy in south india to make young girls wear mallige moggu, which is the beauty of the south indian custom.
Sonphool during Weddings
Sonphool is a popular headgear worn by a Konkani bride during weddings. The back side of the floral headgear can be pinned by gold ornaments or flowers.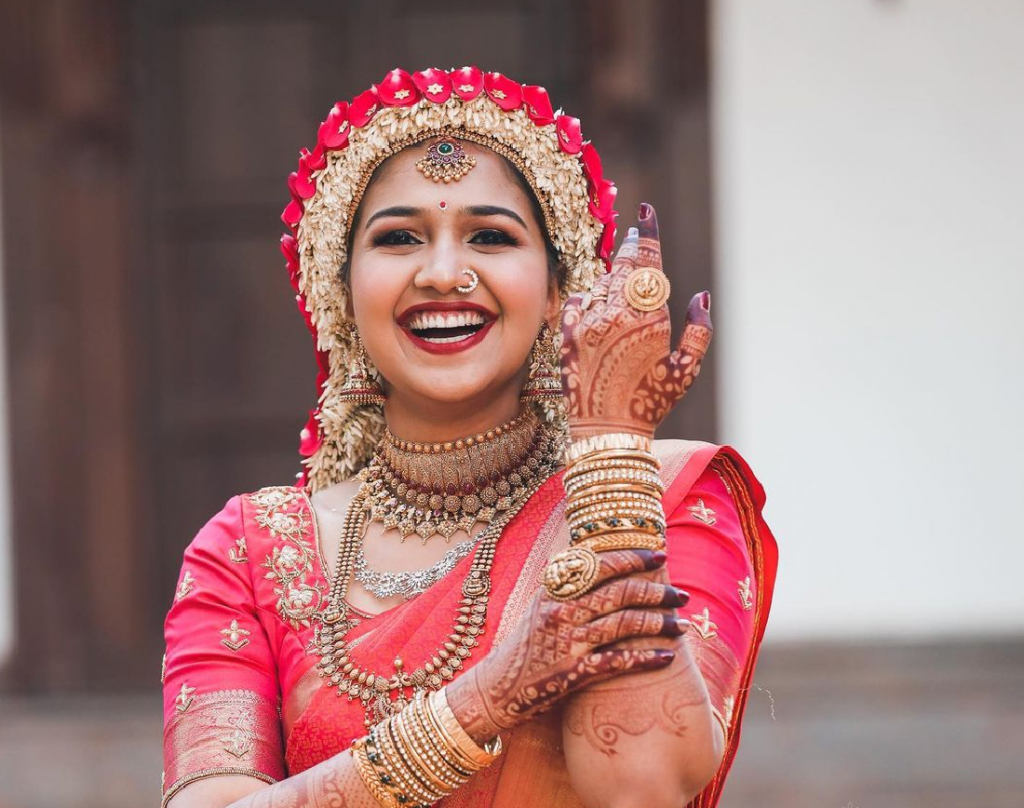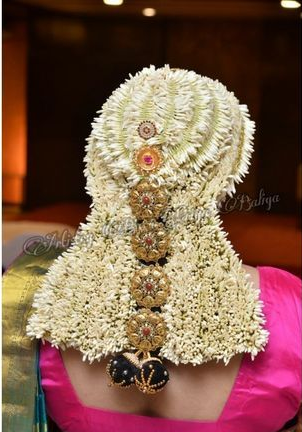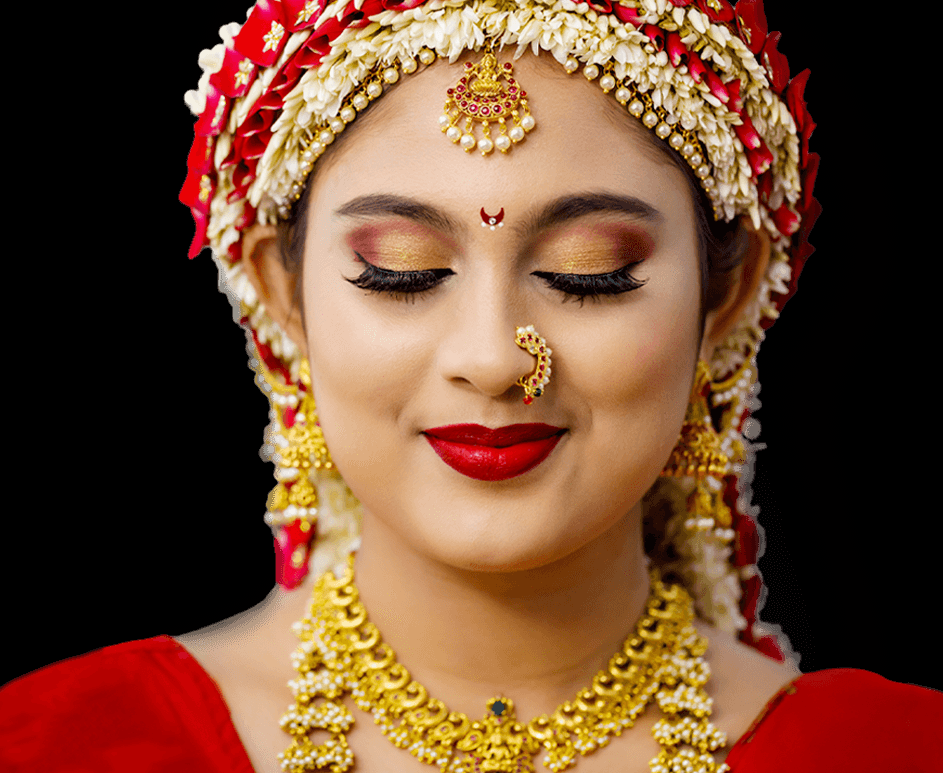 Sonphool for Baby Shower ceremony
Baby shower is a very special ceremony where the mom-to-be is showered with all blessings for the baby and herself. The mom-to-be wears this special headgear during this auspicious ceremony.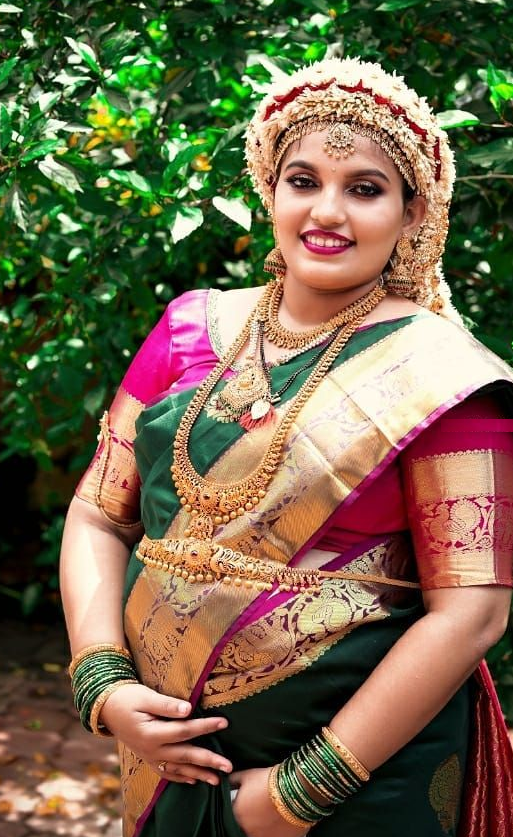 Sonphool for small girls
Small kids are made to wear this sonphool during special festivals or ocassions and they really look very cute in this look.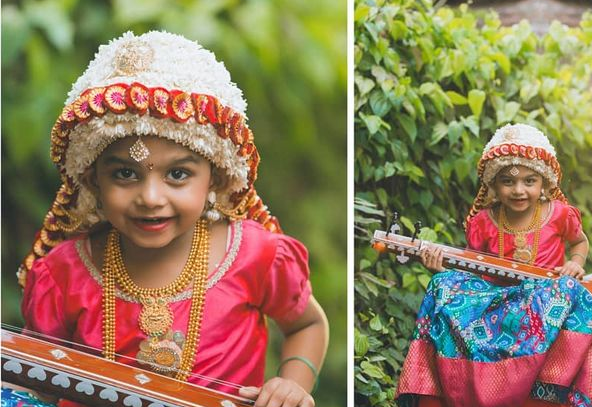 You may also be interested in: