The groundnut fair most popularly called as Kadlekai Parishe is a very popular fair of Bangalore held on the last Monday of sacred month of Kartika month. This popular fair brings farmers from all around the state and even the neighboring states with their groundnut harvest. Heaps of roasted groundnuts famous as "Garam Kallekai" will be put along roadside by the vendors in the popular street of Basavanagudi. The street is well known as Bull Temple Road, where the historic temple of Dodda Ganesha resides. The place also has a big bull temple known as Nandi, on the top.
History and Significance of Kallekai Parishe
Kadlekai Parishe holds an interesting story behind its origin. It is believed that centuries ago, groundnut farmers of some villages in parts of Karnataka suffered huge losses due to bulls entering their fields and destroying the crops. To get rid of this, the locals prayed to God to save their crops and as a result, a big Nandi (Bull) temple was constructed by Kempegowda as per the people's request. Thereafter, the first harvest was offered to God, after which the farmers could get an yield of their crops.
Kadlekai Parishe, which will be held on last Monday of Kartika masa, will be held for two days. While Monday is considered as small fair locally termed as "Chikka Kadlekai Parishe", Tuesday is considered as the big fair day locally called as "Dodda Kadlekai Parishe". Though the fair was traditionally held for two days, nowadays it starts before Monday and lasts for about a week or two due to huge crowd thronging to the annual festival.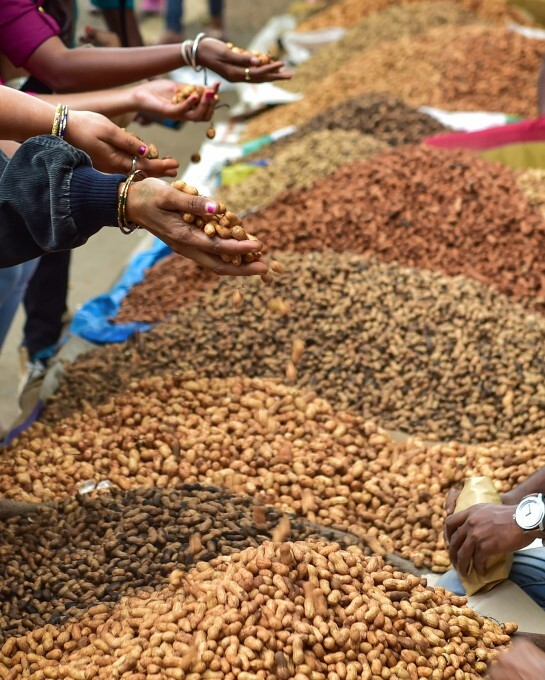 Heaps of groundnuts from the sacks are displayed on roads for buyers. The most famous Garam Kadlekai (roasted groundnuts) are available all around. Not just the groundnuts, more than 1000 stalls of various items will be set up on the road like clothes, toys, household items , eatables and more will be available during the fair.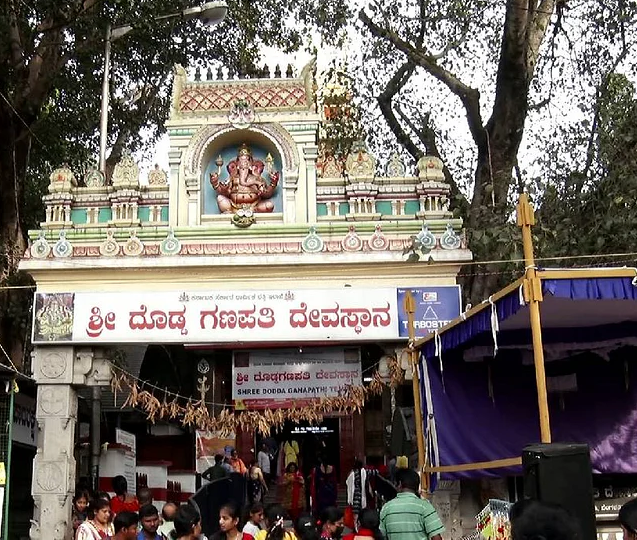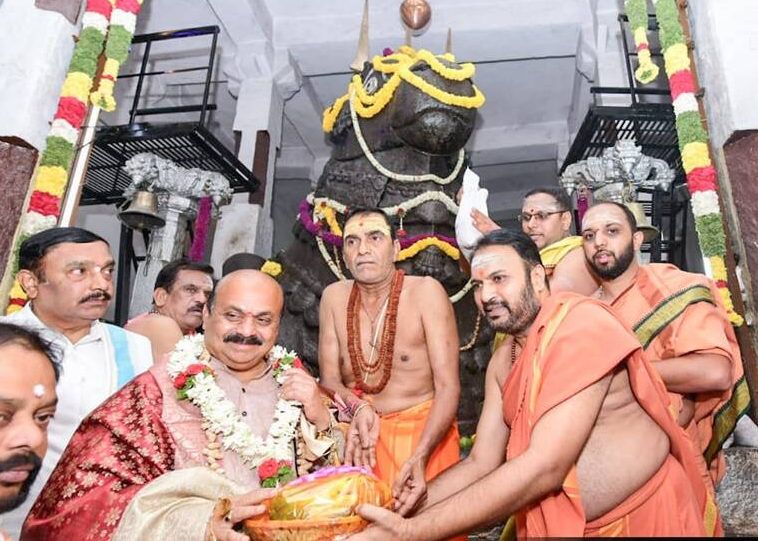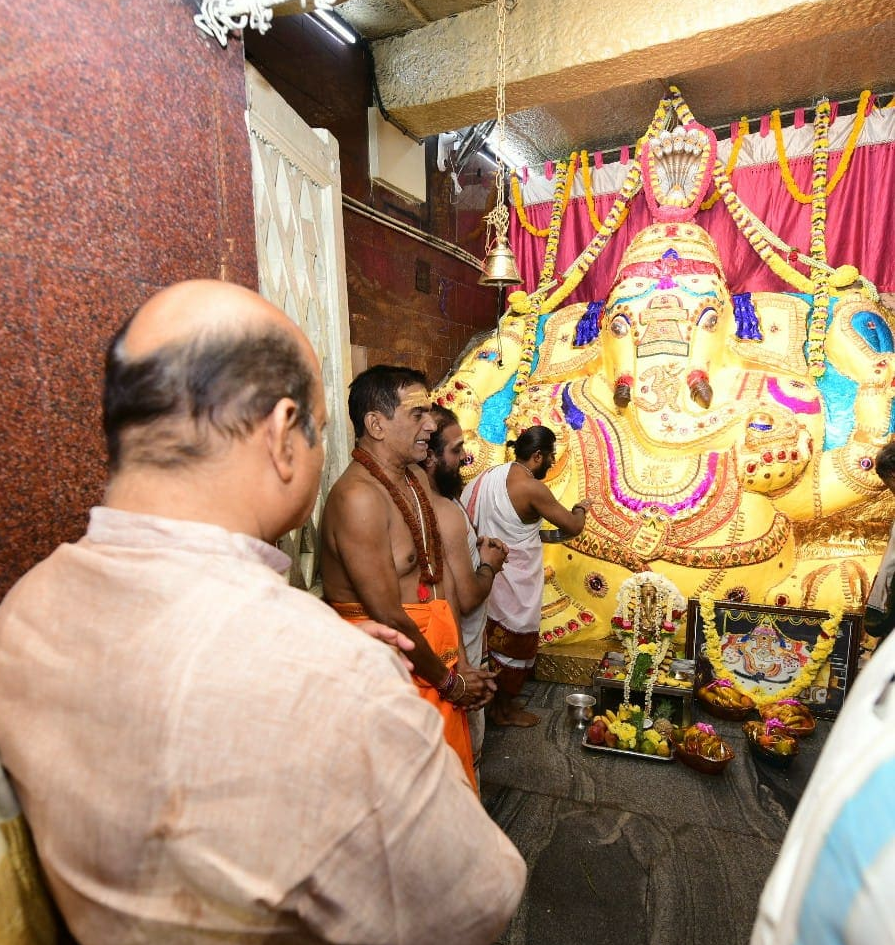 There is a new village set up also done in the Bull temple park this year depicting the age old legacy of Kadlekai Parishe. The new theme is attracting more viewers.