The Coronavirus quarantine has ensured we stayed at home for most of it. While that has kept us safe and sound, we admit on behalf of our hair that our tresses are loving it. With our hair not exposed to pollution and scorching heat, the lockdown has also been a healing time for our locks. Through it all, Karisma Kapoor has been our hair icon. Being particularly frequent with her posting these days, most of her selfies have showcased her incredible tresses. Her latest photo saw the actress in a red t-shirt with a bare face and her brown hair pulled to the side with the caption, "Rained in. #MessyHairDontCare"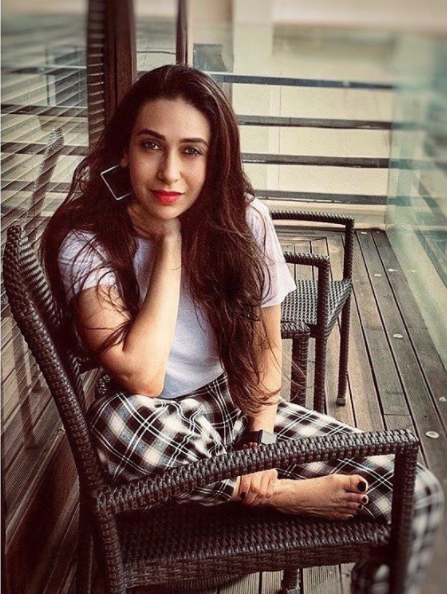 A recent snap of Karisma saw her enjoying the monsoon on her balcony in a pair of checked pajamas. Red lips and her long brown hair worn in front completed the staying chic at home outfit.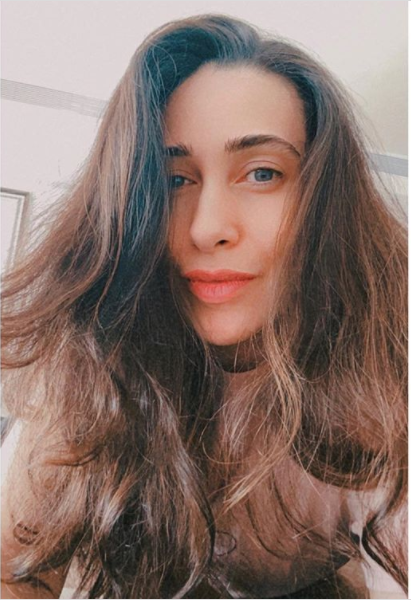 And if you wanted a close up of those glorious tresses, Karisma gives us just that with a selfie that comes with an inspiring caption. Of course it isn't without her favourite red lips.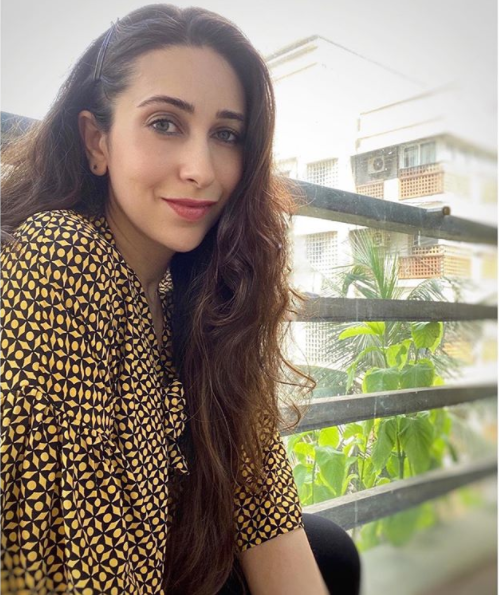 Another one in her favourite balcony spots shows Karisma wearing a spot of makeup, a printed blouse and her long locks pinned back with a barrette; a stylish yet easy way to keep hair looking groomed even at home.