Indian silk sarees are known for their radiant beauty and exceptional variety of designs and colors. These sarees are known to be the traditional bridal wear for most of the Indian brides. The traditional south Indian sarees made of pure silk is known worldwide for its aesthetic beauty and glamour and to add look to it, the silk blouse designs have undergone enormous changes over the years!
From designer cuts, huge border sleeves, pleats to AARI embroidery works, these blouses can be experimented with diverseness. Check out some latest silk saree blouse designs here!
Puff Sleeves for Silk Sarees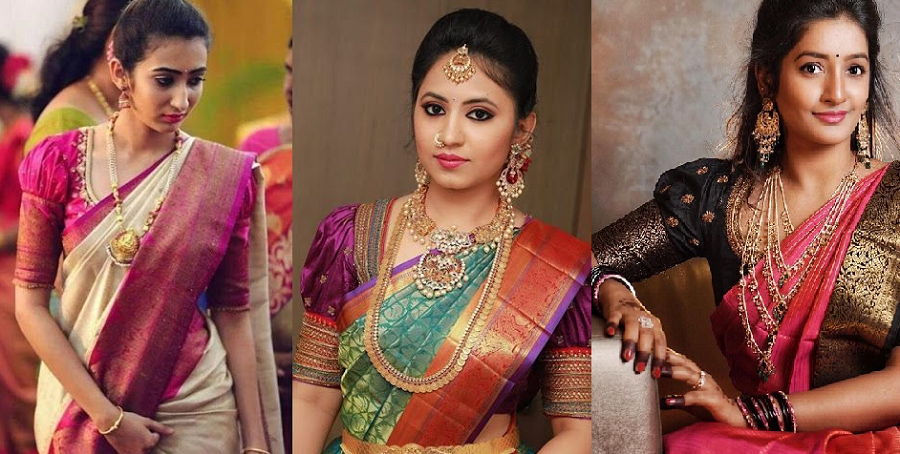 Puff sleeves are back in trend! Puffs along with border gives the blouse a grand look for bridal wear.
Aari work embroidery blouse designs for Silk Sarees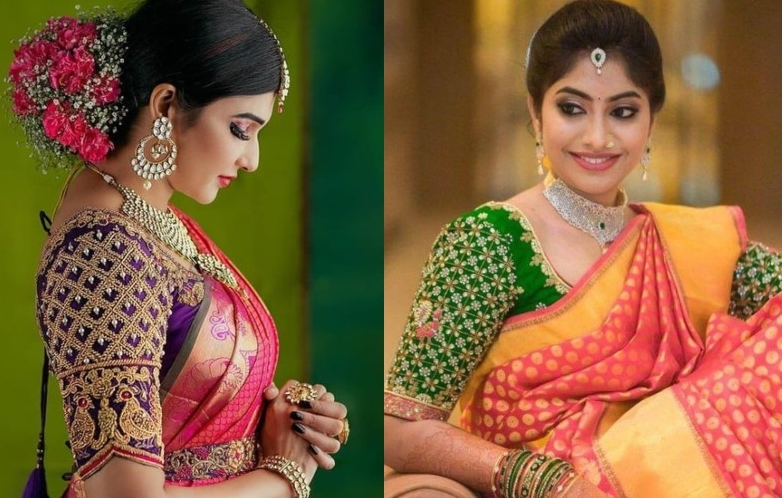 The intricate blouse designs are handmade by aari expertised workers which requires lot of time and effort and we must say, its worth it for they look extraordinary!
Simple close neck blouse designs for Silk Sarees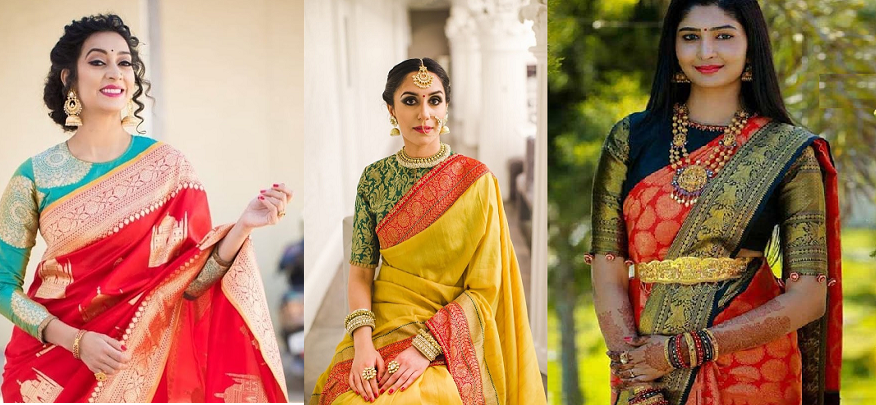 These blouse designs are perfect for people who like simplicity.
Pink designer blouse for Silk Sarees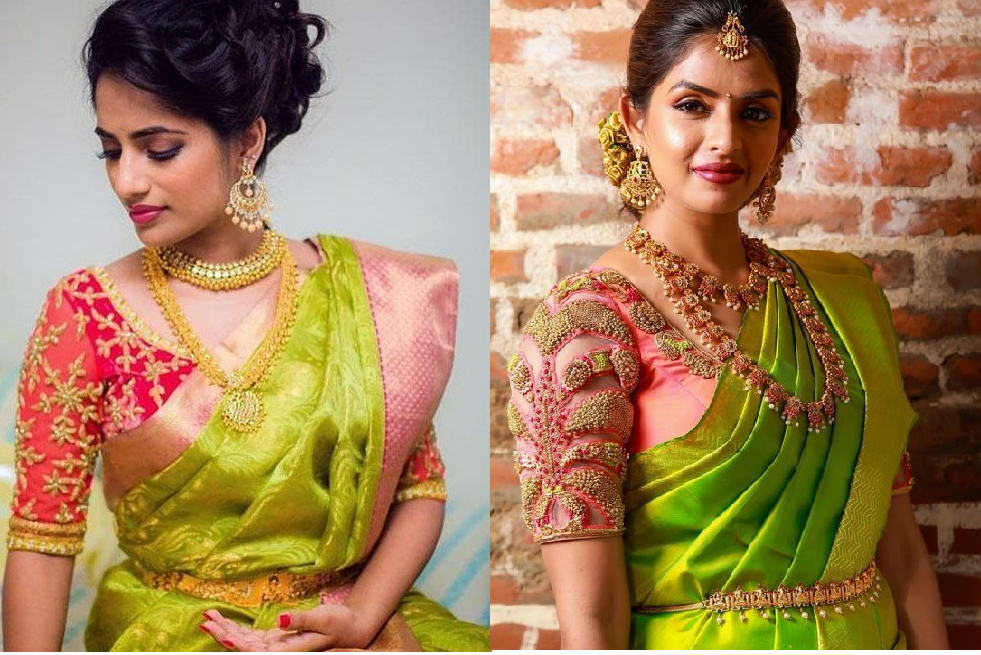 Pink is a universal favourite colour for women! Pink blouses look exuberant for any occasion and hence have become hot favourite amongst the brides nowadays!
Pleated blouse designs for Silk Sarees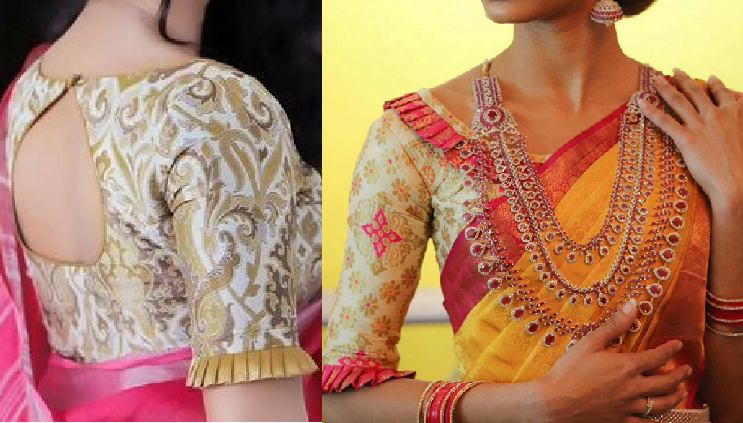 These frills and pleats near neckline and sleeve ends add unique and stylish look to your blouse and saree.
Boat neck blouse design for Silk Sarees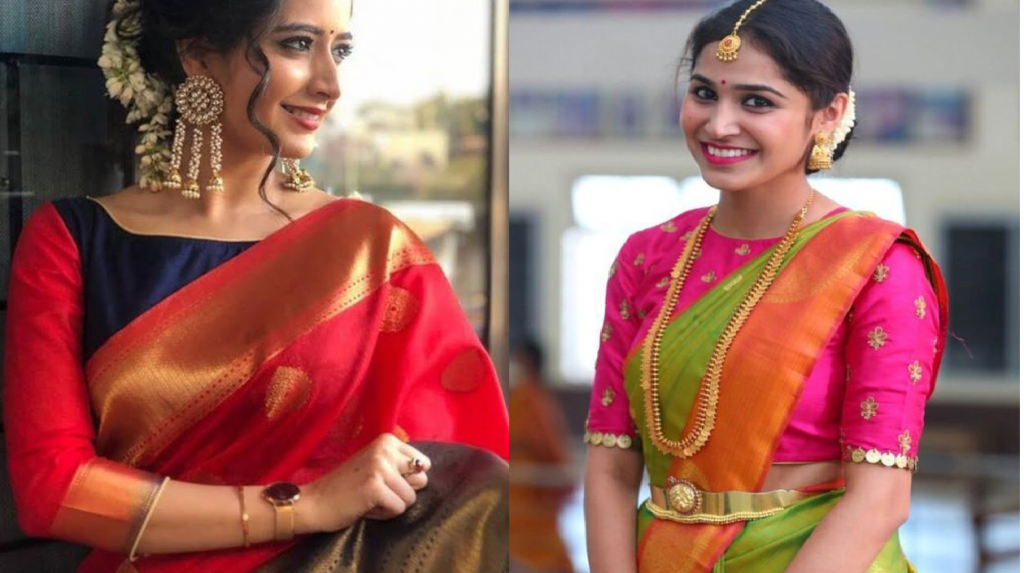 Boat neck style trend goes on and off. But definitely it looks cool for your silk saree.
High neck blouse design for Silk Sarees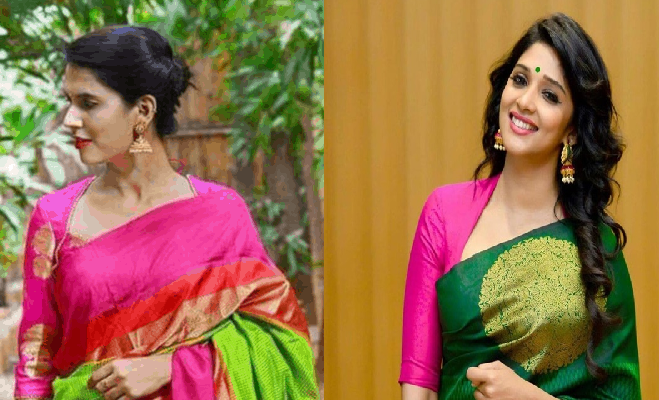 Try these simple high neck design blouse for your silk saree. You can even add simple embroidery or patch work on them.
Collar neck Blouse design for Silk Sarees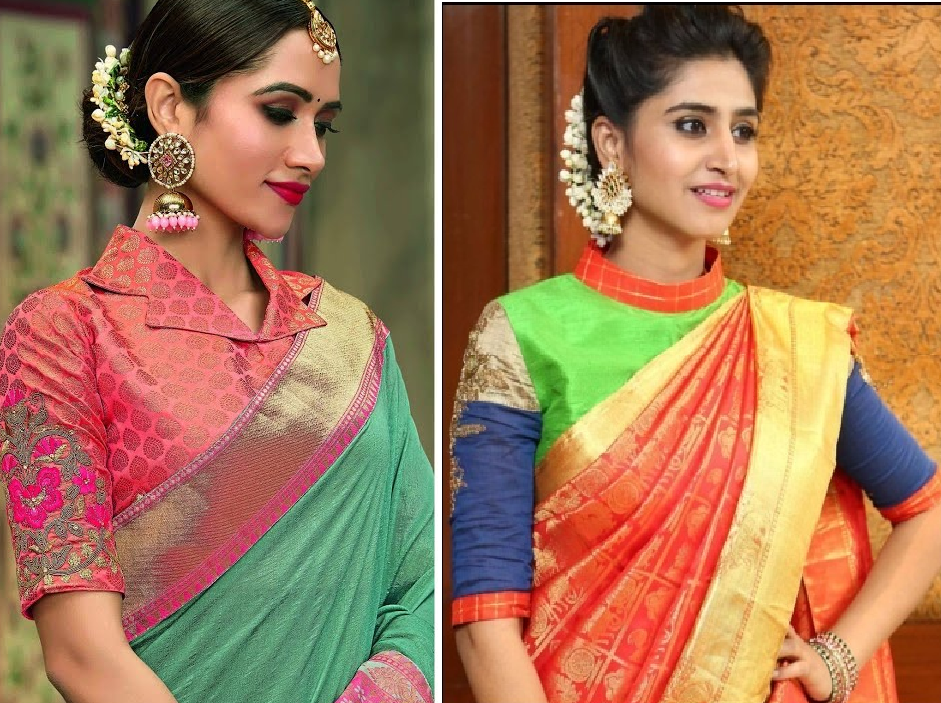 The regular or mandarin collar neck blouses are common for fancy sarees but giving it a try on your silk saree makes it look unique!
Back blouse designs for silk sarees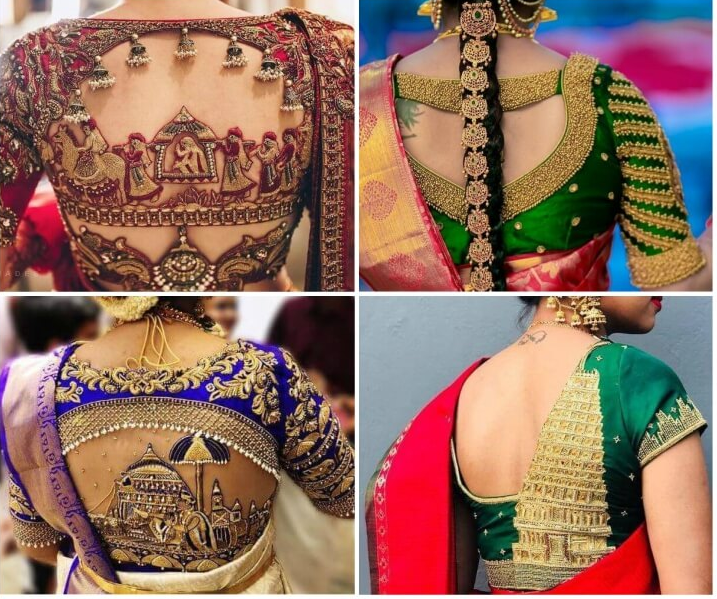 Its just not the neck or the sleeve of the blouse that's catchy, the back of blouse are designed with amazing aari work embroidery or patch work that makes it a showstopper!
Full sleeve silk saree blouse design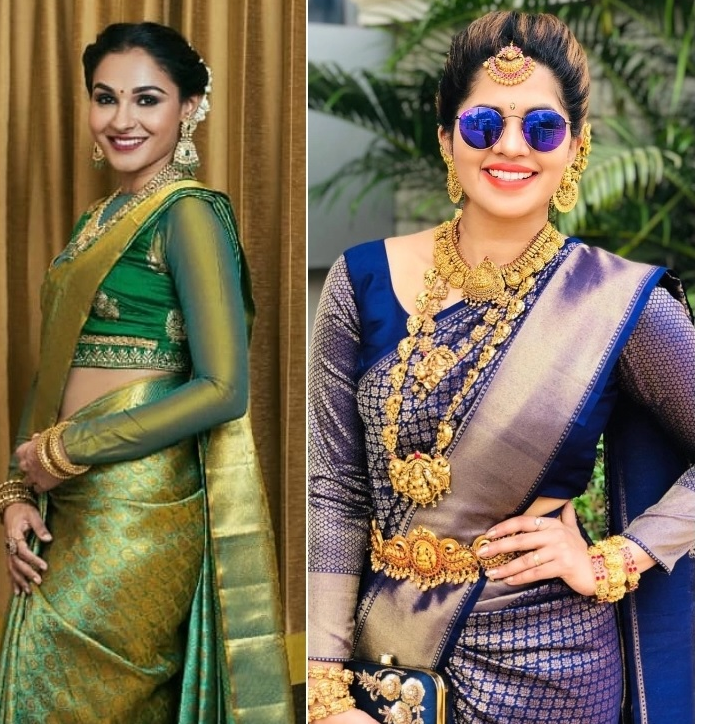 Unique yet stylish, these full sleeve blouses can be tried on you silk saree for bridal or festive look!
While we have highlighted the best of silk saree blouse designs here, the actual designs are innumerable if you consider the neck shapes, patch works, embroidery designs, styles and patterns!
Herlyfe picks you some ready made silk saree blouses!