Roses have always been a symbol of love and beauty. A bouquet of red roses and a box of chocolate for girls make her Valentine's day. Roses are the most popular flowers used in all kinds of decors. Also, the fragrance of roses is sensual and therapeutic. It uplifts your mood and augments your sense. Roses aren't just pretty; they have umpteen benefits!
The benefits of roses do not limit to beauty, fragrance, and expressing love. As pleasing as roses are to the eyes, they are as gentle on a girl's skin too. The calming effect of its oil, water, or just the petals, works wonder on a girl's skin and scalp. Let us unveil some amazing beauty benefits of this beautiful flower for you all.
Skin Toner
Rose water acts as an effective skin toner. You can soak rose petals in water overnight and apply in the morning. You can as well strain this water into a bottle or even petals remain in it.
If you are busy to do this yourself, buy good rose water. Dip it with cotton ball and apply in circular motion. Repeat this for few days to see a clean, bright and shiny skin.
Prevents Acne
Acne can be a nightmare for most of the girls. Worry not! Rose face mask can do wonders for your acne. Make a thick paste by mixing sandalwood powder, crushed rose petals rose water and few drops of honey. Apply this and keep it for 10 mins. Wash with lukewarm water and you can see some decrease in redness caused by acne.
Removes Dark Circles
With today's hectic and stressful life, gazing at computers for long time, lack of sleep are common and this results in dark circles. To overcome this, just soak cotton balls in rose water and keep it on your eyes for 10 mins before going to bed everyday. You can see astonishing results.
Moisturises skin
For those who have dry skin, the natural oils in rose help you moisturize your skin from deep within. Simple and easy way to get this benefit is to mix rose water in your moisturizer and use it everyday.
Acts as sunscreen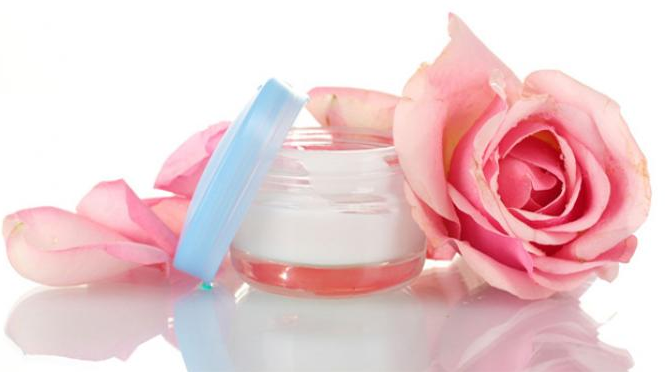 Rose petals have a very effective solution for tanned skin. Being rich in vitamin C, they are enriched with amazing sunblock properties.Make a mixture of crushed rose petals, cucumber juice, and glycerine. And, there you go! Just apply this mix on your face and neck, at least 20-30 minutes before you step out in the sun.
Nourishes Scalp
Apart from flaunting radiantly glowing skin, you would definitely want your hair to be perfect as well. And, a flaky and itchy scalp is not something that will let this desire of yours to be fulfilled. Well in this case, how about providing your scalp with a 'rose therapy'?
All you have to do is, rinse your hair with a mix of bathing water and rose water. Not only it will increase the blood flow to your scalp, but will also boost hair growth.
Enhances your mood
With his hectic and busy schedule , you might need some therapy to relax you. Why not try roses?
You just have to add some rose petals in your hot water bath tub and relax in it for a while. Not only will the rose petals give you a soothing effect and reduce anxiety, but will also detox your mind and body.
So, next time when you get a bunch of roses as a gift, you know how to put them to proper use. Just follow these simple yet effective tips to pamper your skin in a 'rosy' way!