Mangalsutra, meaning the sacred-thread, is an imperative part of the Hindu culture. The importance of Mangalsutras for Indians, especially Hindu brides is quite significant.
The Mangalsutra: timeless and elegant. It dates back to colonial India and is now worn by Indians all over the world as one of the many marks of a married woman. This along with a nose ring, some choodis (bangles), toe rings, vermillion (sindoor) and a red bindi makes the Indian bride whole. It's a melange of gold pendants with religious motifs coupled with black beads on either side is meant to ward away the evil eye from the couple. These beads have been said to absorb the negative energies focussed toward the couple and radiate only happiness for their life together. The beads are also believed to safeguard and protect the life of her husband.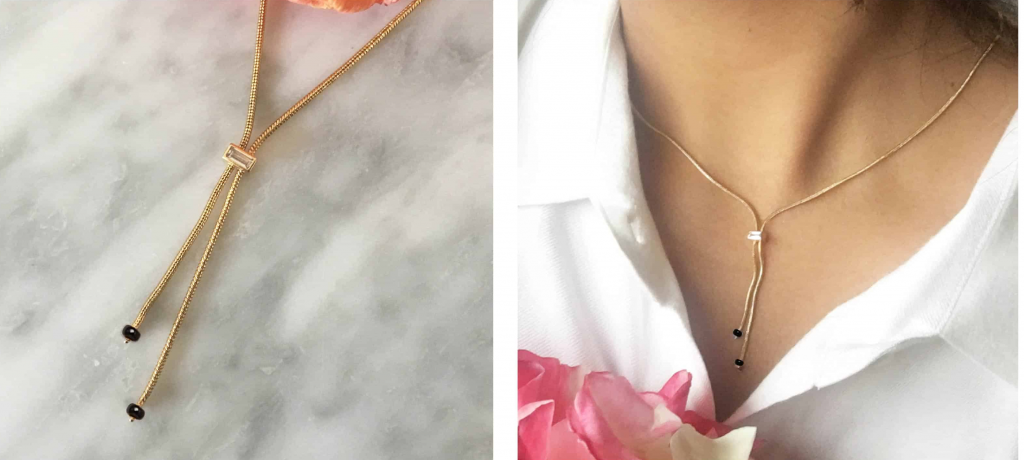 Thus Mangalsutra is worn by Indian women everyday. To match the contemporary needs, many women choose modern Mangalsutras so that it matches both traditional and modern attire. Here we collate few beautiful stylish and modern Mangalsutra designs, take a scroll.