Nails consist of several parts. The visible hard surface, known as nail plate is made of a modified form of keratin and used for beautification. The nail hygiene is very essential and to keep those nails clean and moisturized, manicures and pedicures are done. Then, nail paints and arts are done on the nails to make them look beautiful. These nail arts were started ages back, but became popular only in the recent times where people are adopting these nail trends.
Latest Nail Art Designs 2022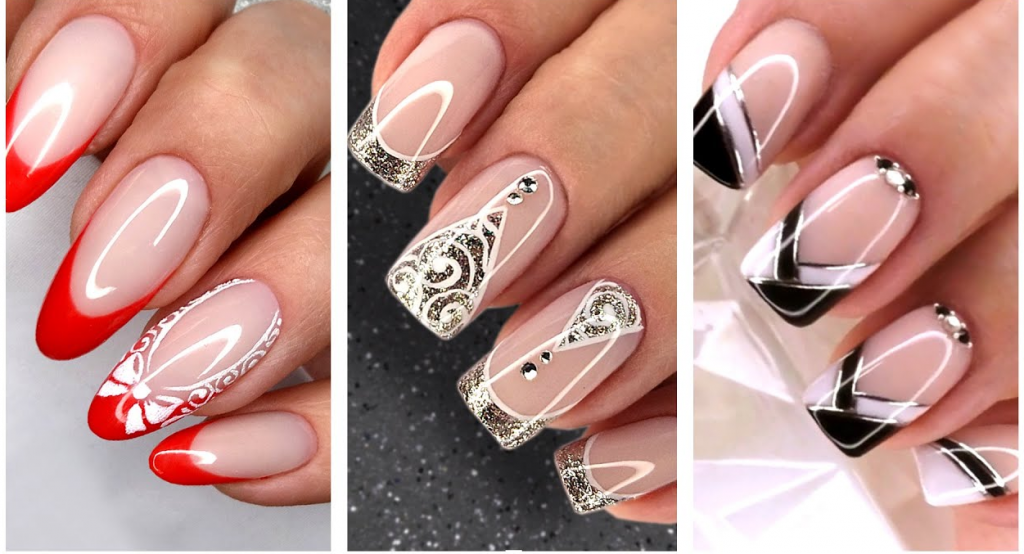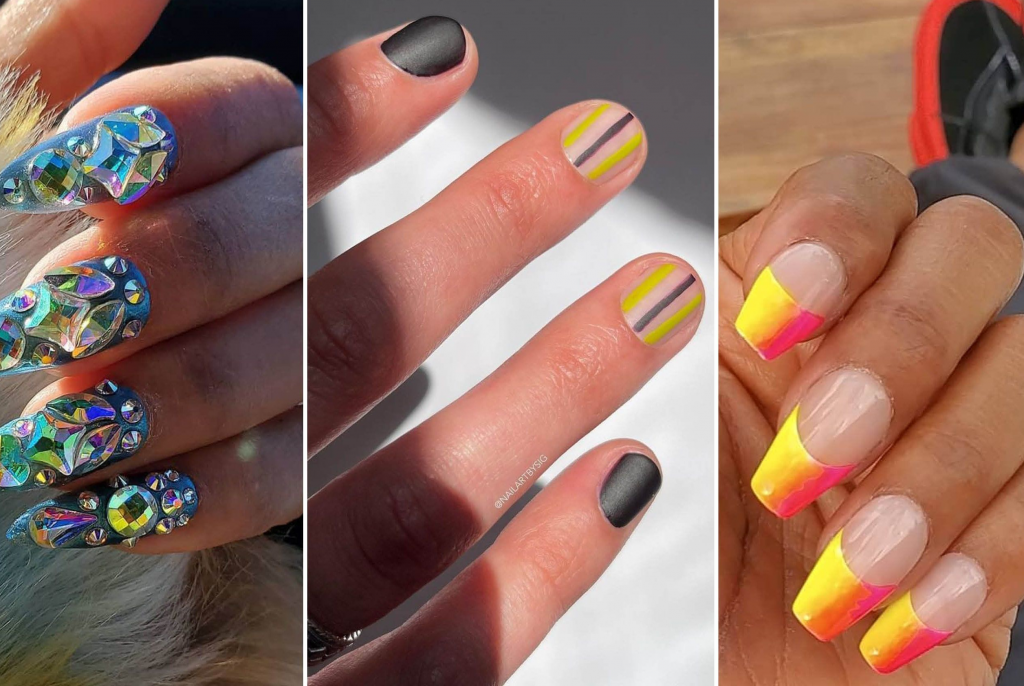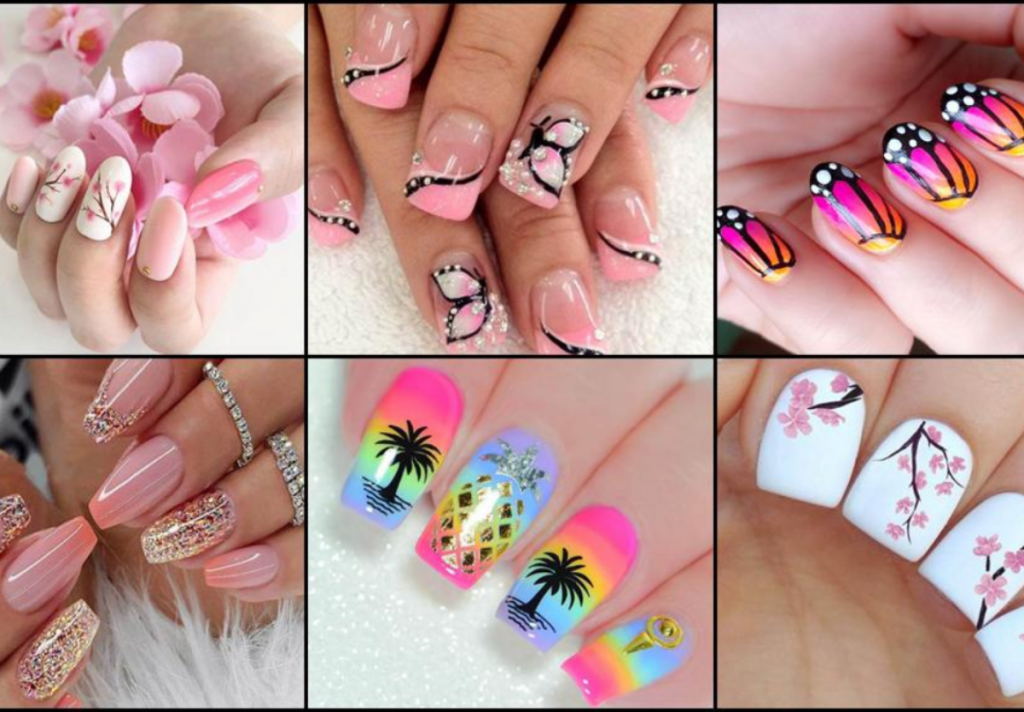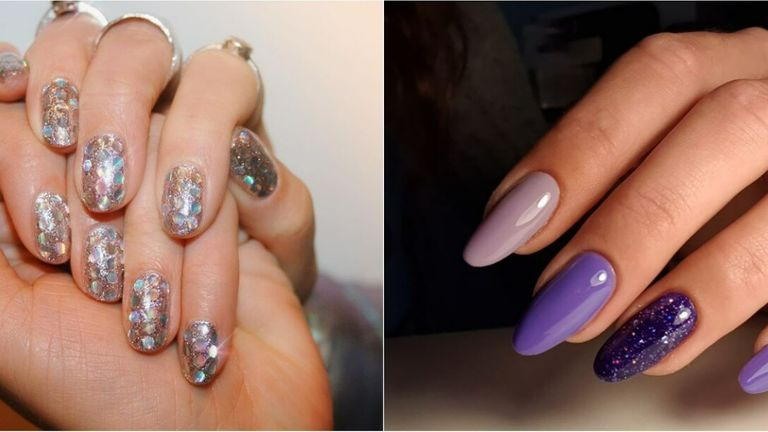 Valentines Nail Art
Nail Art Tips and Hacks
The first and foremost step is to use a nail polish remover to remove the old nail polish.
Trim your nails and moisturize them by either getting a manicure done or by applying some cuticle oil or something similar
Apply a basecoat and let it dry.
Try with simple beginners design like polka dots, using stencils and water nail art.
Dip wet nails in to a bowl of cold water to speed up the drying time.
Choose the right nail enamels and top coat for final touch.
Follow nail art tutorials if you are trying them at home. Do not mess up your nails, hence make sure you have the right materials from start to finish.
You can even contact your nearest nail art professional for the best designs.
You may also like: Cool Nail Art Trends
Buy nail art kit here: