Kerala, better known as God's own country is famous for its traditional saree better known as kasavu sarees. These sarees are unique due to their natural hues, texture and the gold border which adds to their elegance. No occasion in Kerala feels complete without the Kasavu costume.
The mix of white and gold colour is considered to be highly auspicious all over the south. It is mainly worn at the time of New Year celebrations in Kerala which is known as Onam. The festival of Onam is celebrated during the month of August or September according to the Malayalam calendar.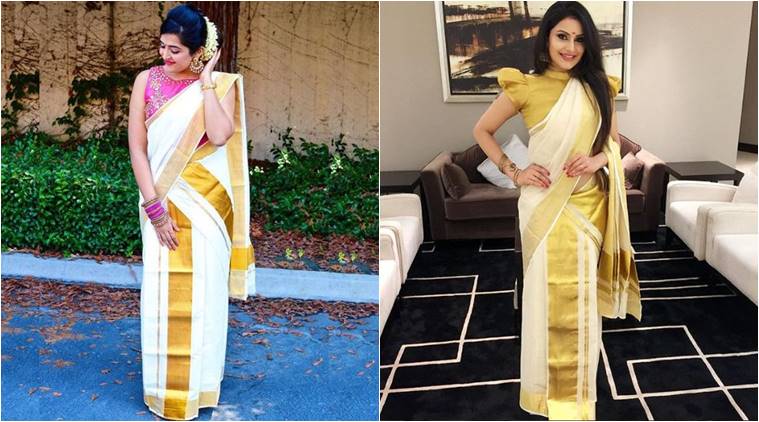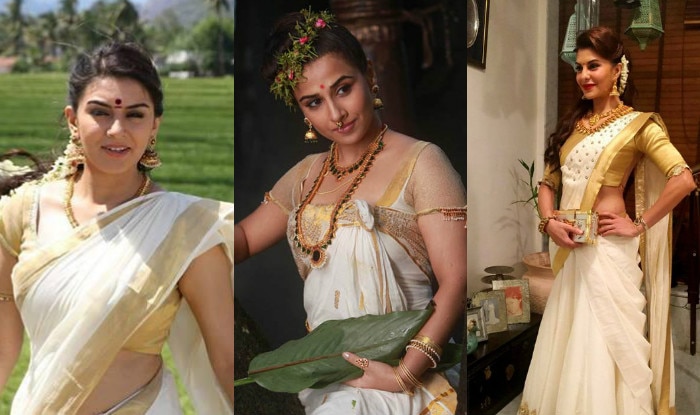 Though this is a traditional Kerala style saree, it has attracted people all over. Many experiment these sarees with colorful stylish blouse and look gorgeous. Have a look at these pics as how can adorn Kasavu saree beautifully.
Probably green is one of the most chosen blouse color for Kasavu sarees. Check these contrasts that make such a great mishmash!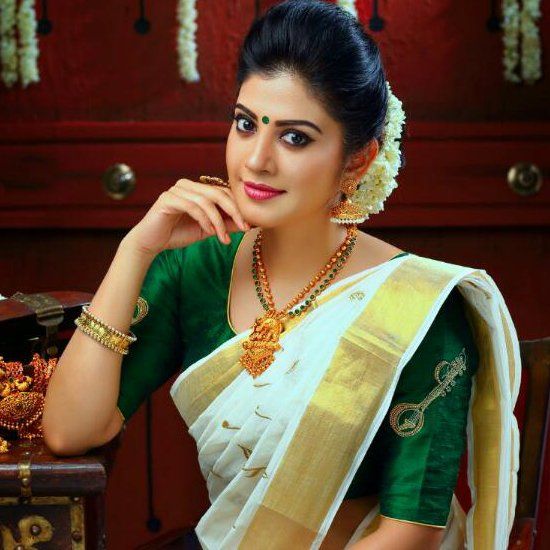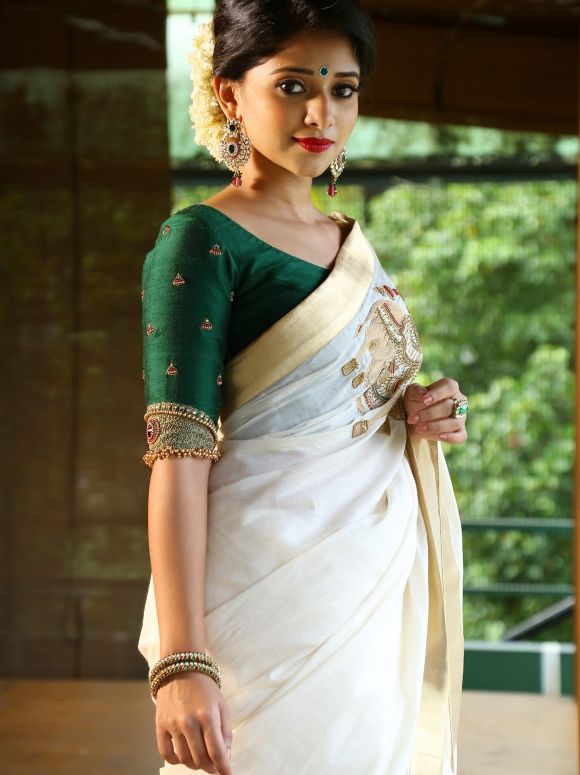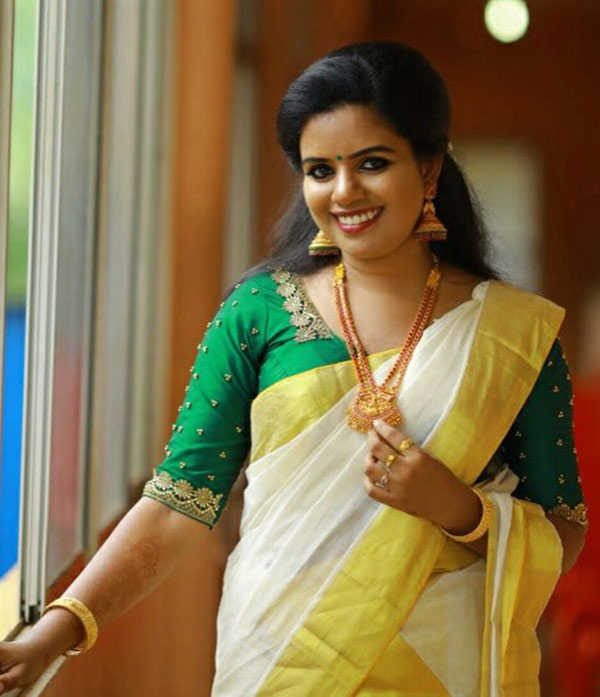 And the lighter shade, more gorgeous?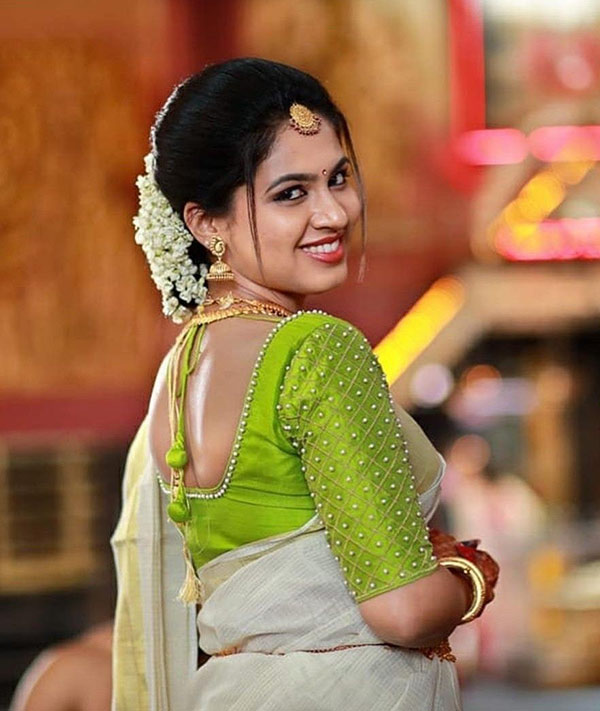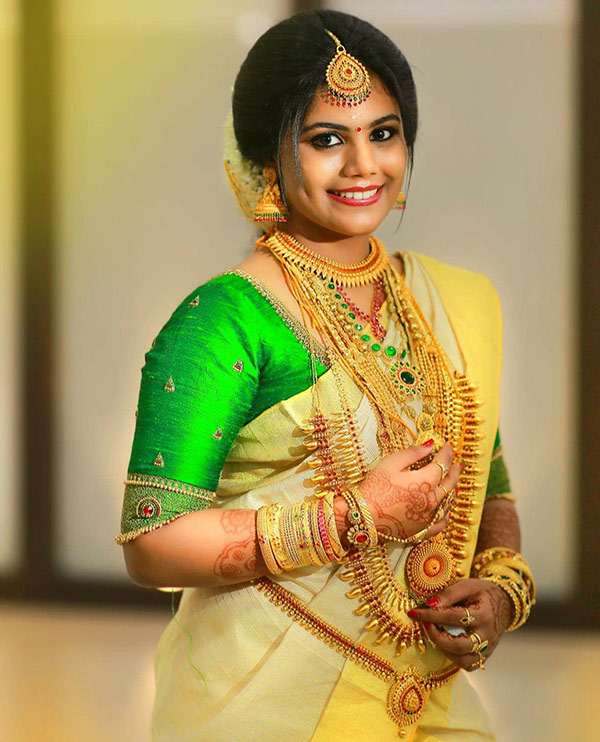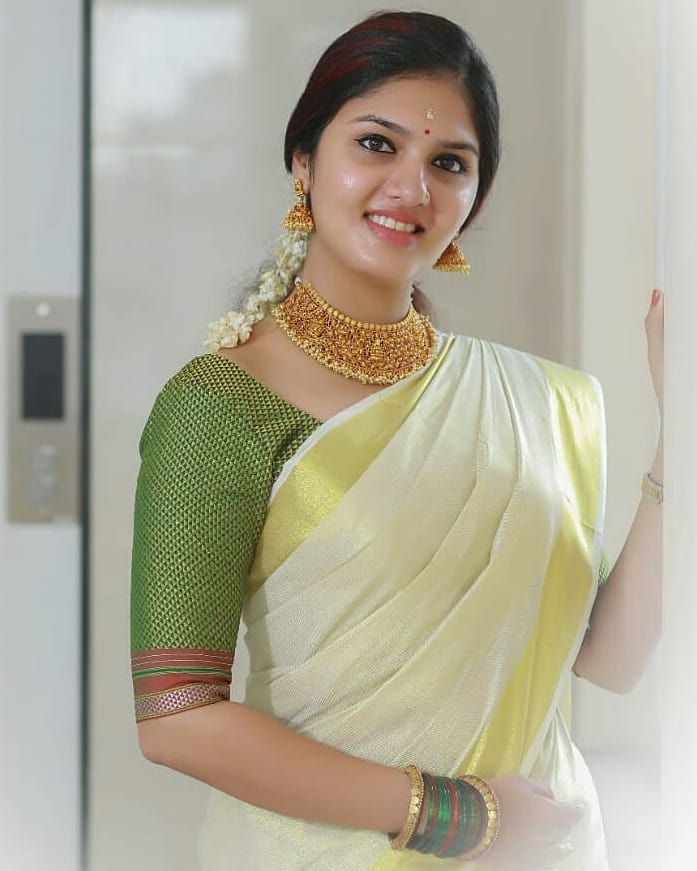 Orange and white can never fail to impress!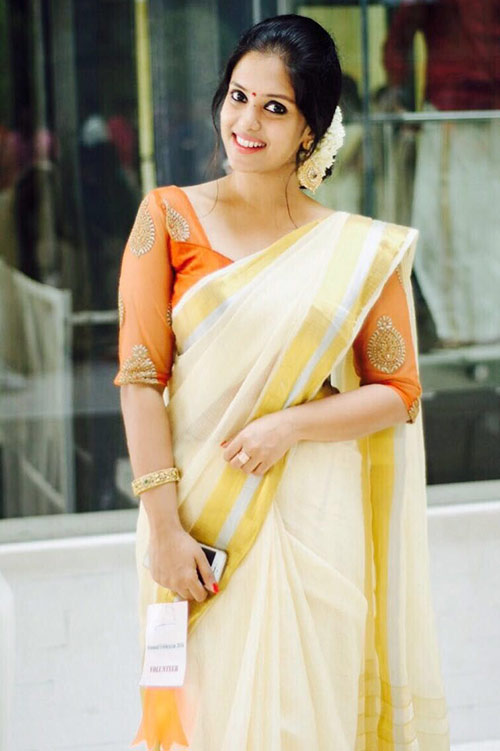 Why not try a bright velvet blouse ?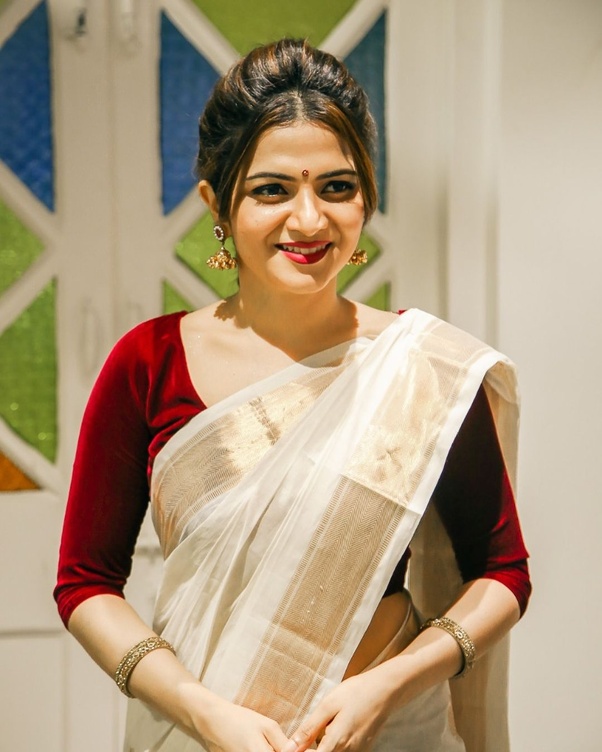 Look chic with a sleeveless blouse!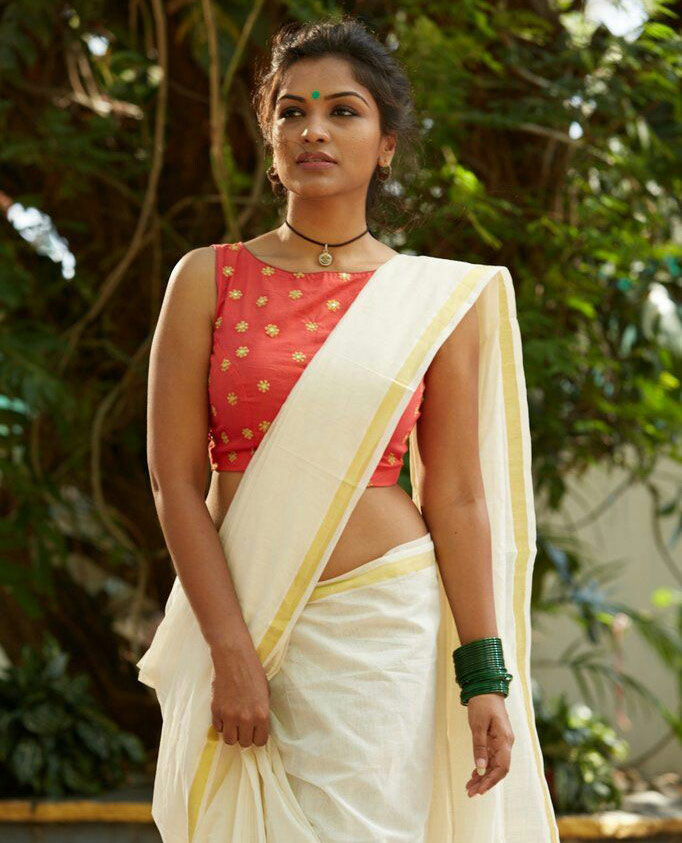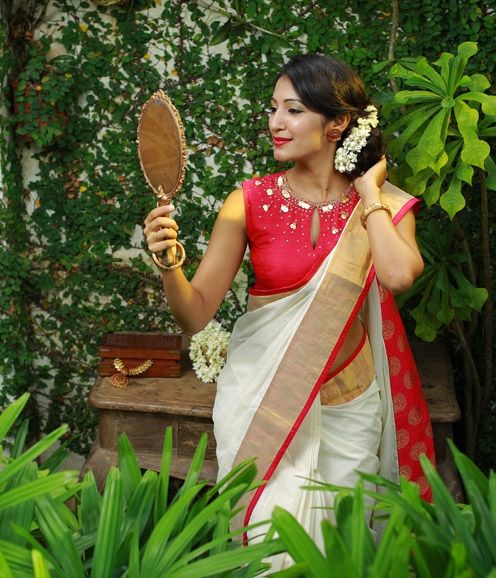 Look cute in pink!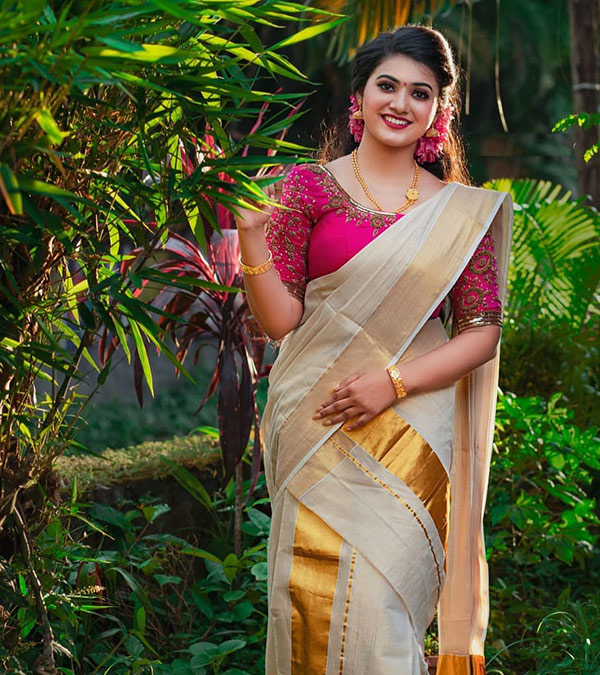 How about some white or gold on white and gold?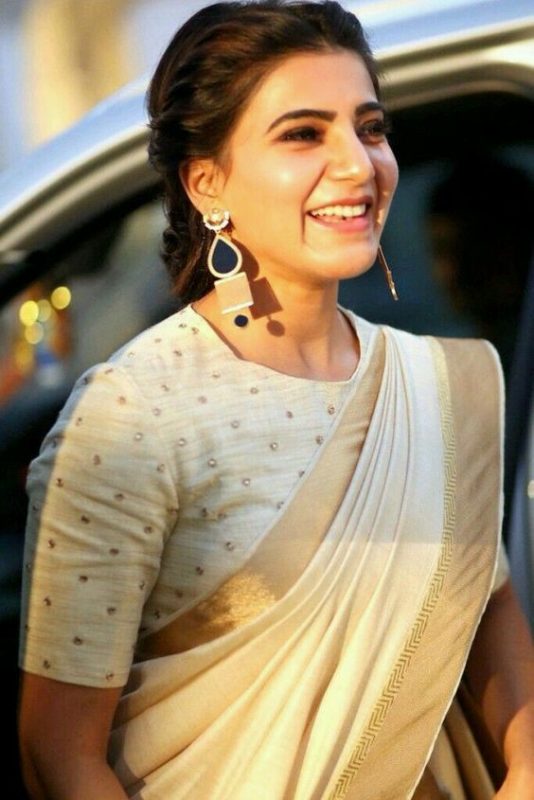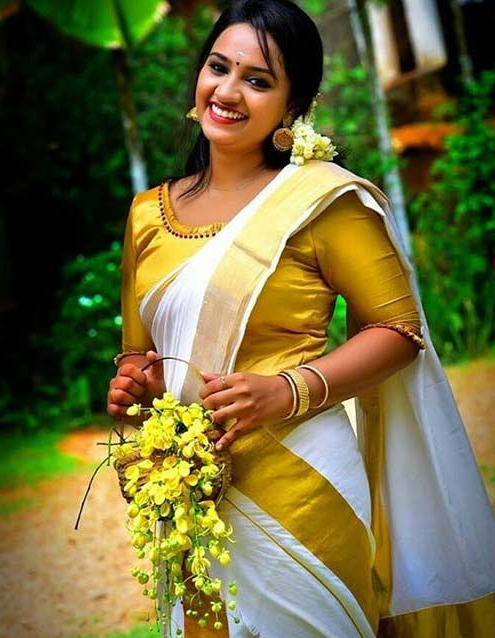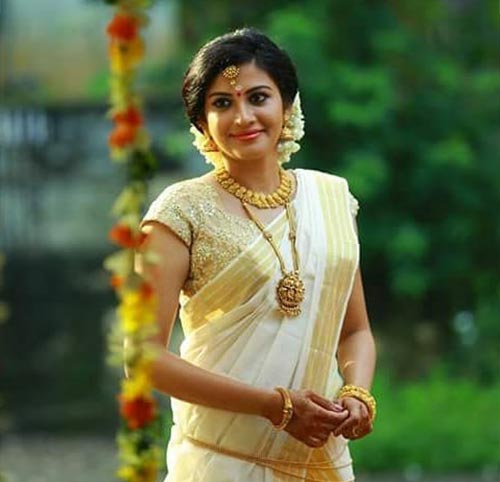 Hope you want to try this combo now!
HerLyfe picks separates for you to ace a ravishing look in traditional Kerala saree
R SELVAMANI TEX Women's Cotton Saree With Blouse Piece
JISB Women's Kasavu Cotton Saree With Blouse
Pujia Mills Women's Phantom Silk FlowerHalf Sleeve Saree Blouse
GOGURL Women's Saree Blouse
See more designs here