Come wedding season, women get busy shopping for saree and then comes the thought of getting unique blouse designs stitched to steal the show. With fashion booming everyday, there are now a plethora of options to vary your blouse designs. From creative back designs to neckline and sleeves, blouses can be customized in lots of ways.
The Blacks
Well, who doesn't like black? Black is the most desirable color for any party wear and the color that stays always in trend. Be it the netted ones or the embroidery or the bell sleeves, any design can fit into black. Steal the party with these netted black blouses.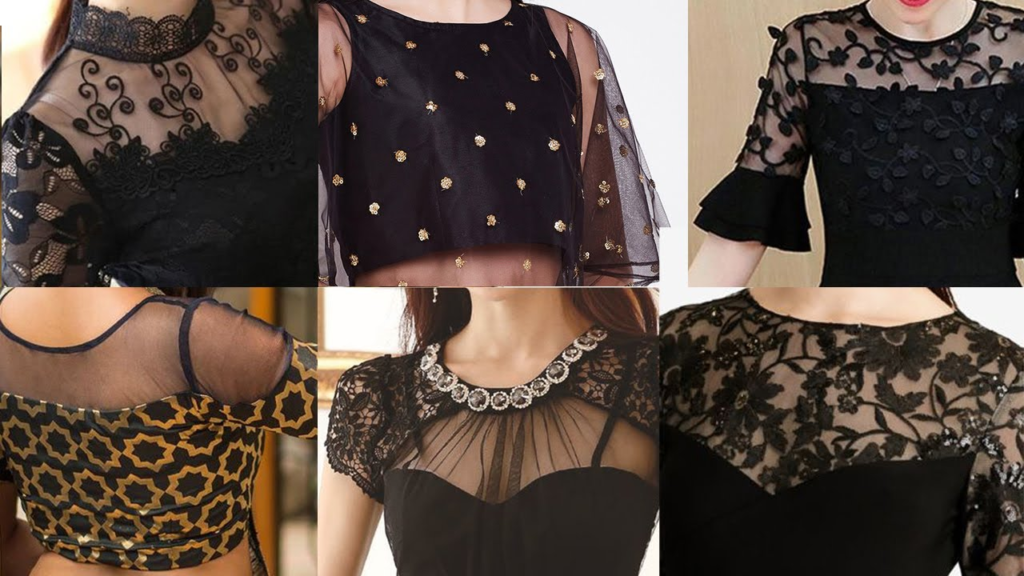 Few more black blouse designs are here: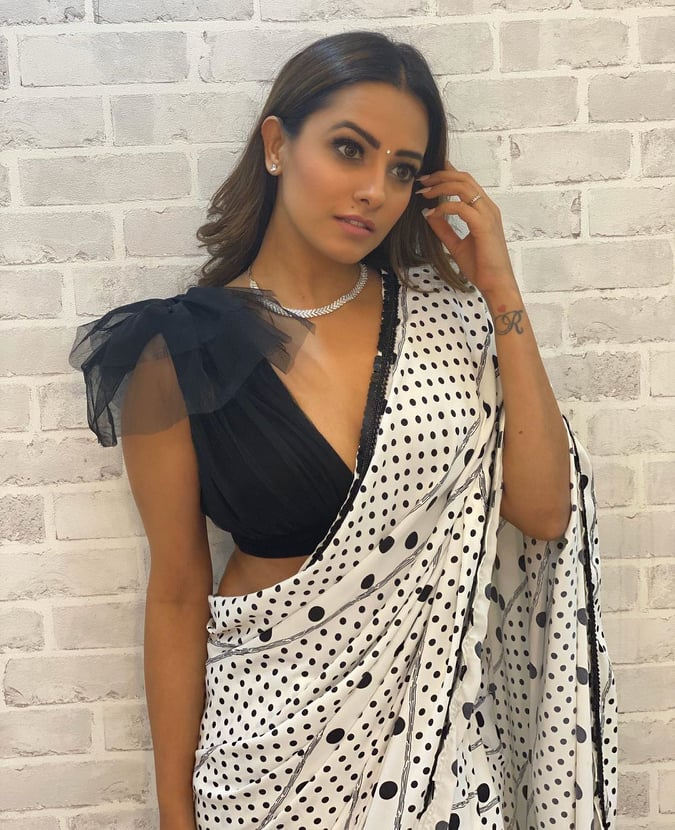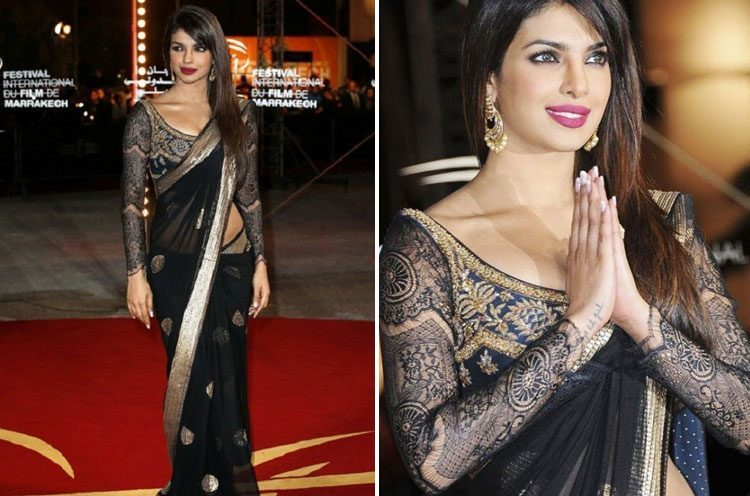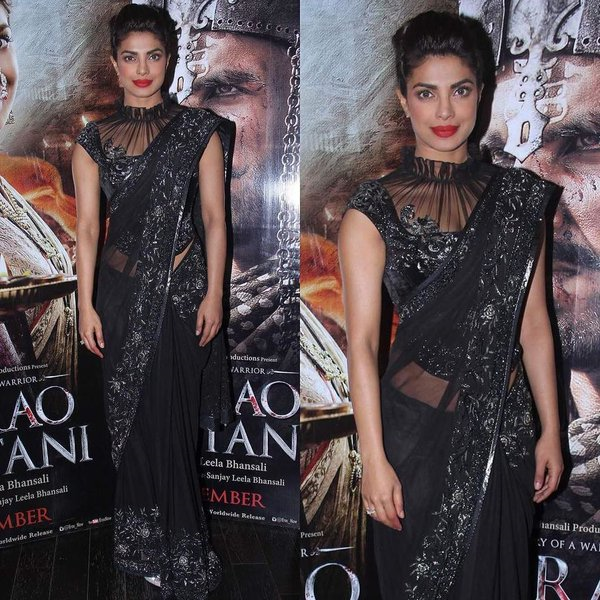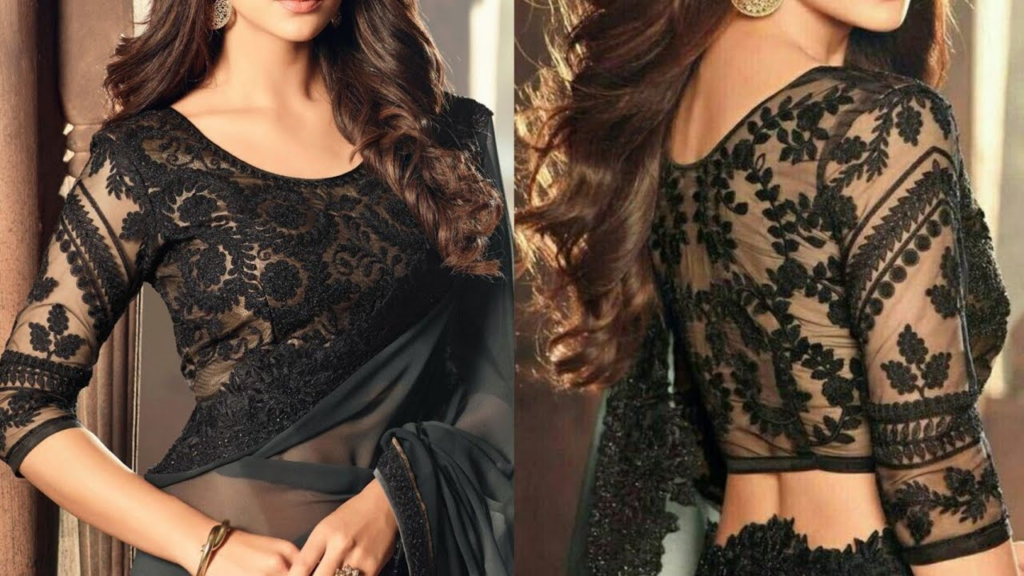 Back Drops
Want to keep your front blouse simple and flaunt the back with the drop designs? Then here are the ones!! These deep drops keeps your blouse simple yet elegant. Try them on traditional saree and you definitely would love them.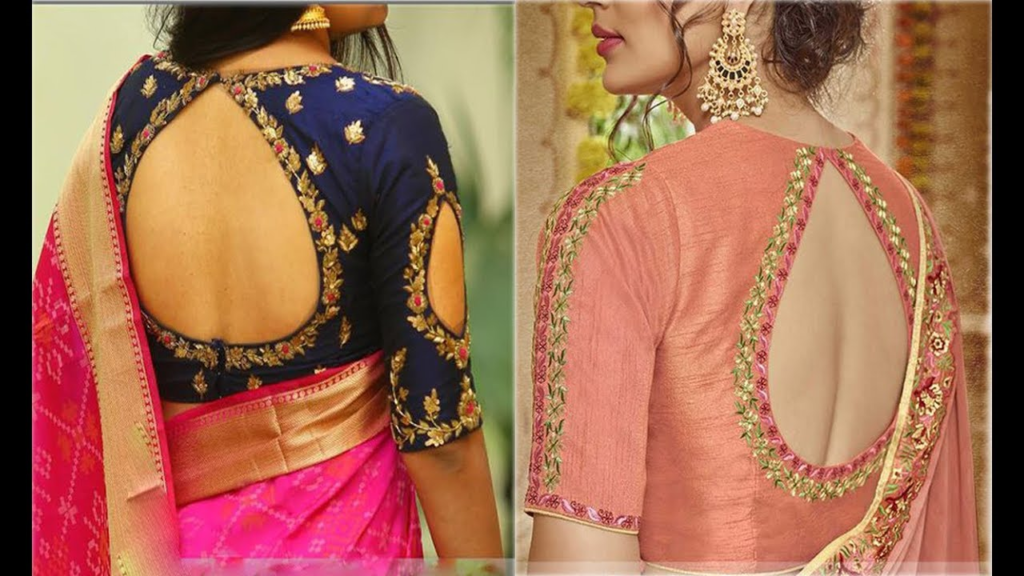 Jacket Style Blouse
Trendsetters would definitely try these shrug or the jacket style blouses which look very unique and chic. Check them out!!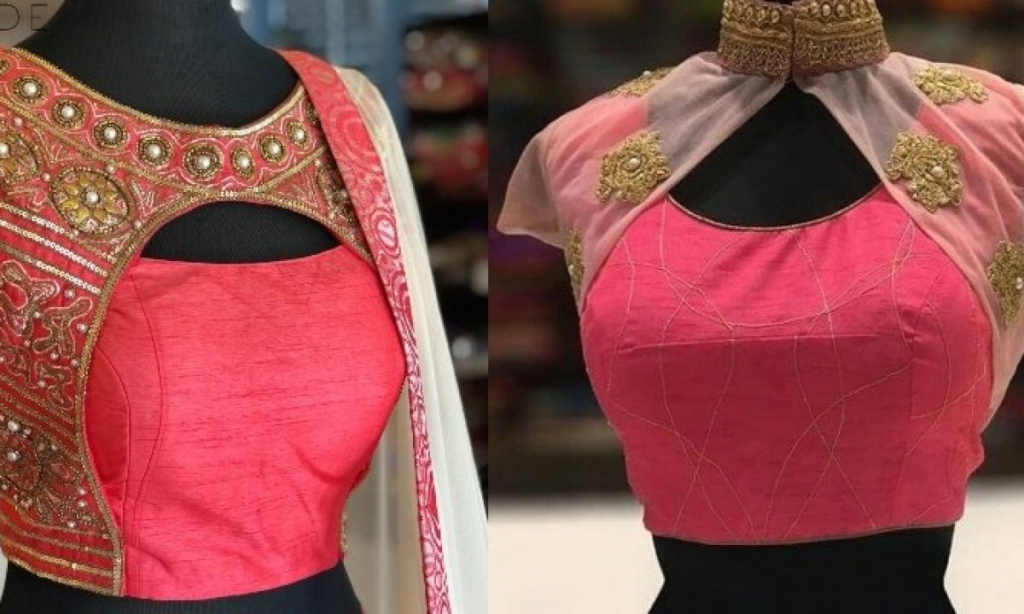 And the long shrug blouse. Well Kajol never fails to impress in her saree look and this long shrug definitely proves it.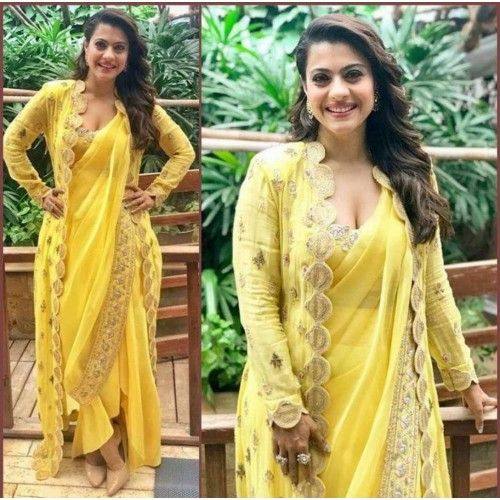 You can also try simple cotton or floral jackets for casual wear.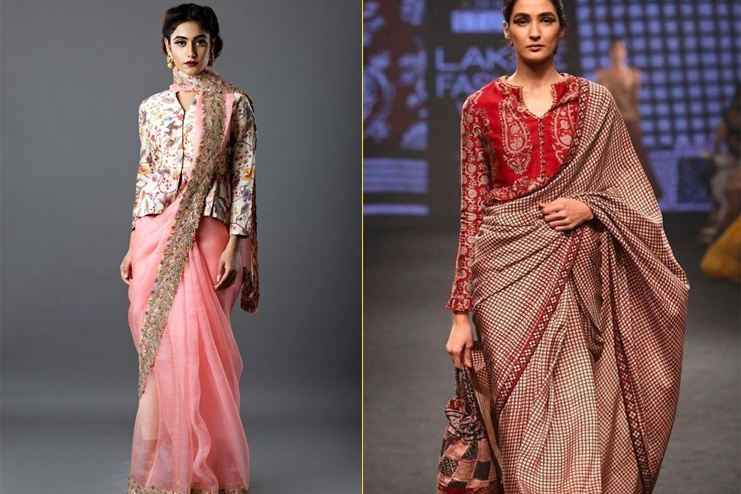 Bell Sleeves
And those bells of the 90's are back. Bell sleeves are everywhere, be it blouse or casual tops or kurtis, bells are surely trending.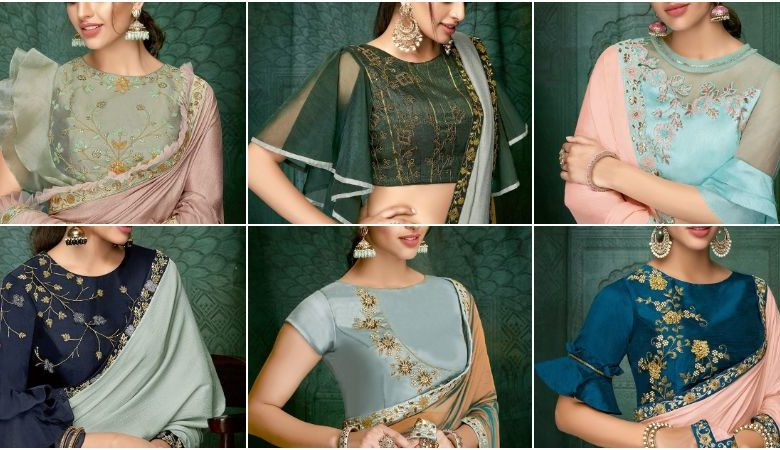 Netted blouses
Look sexy with those sheer netted blouses. Try some heavy designer work on those nets to look hot.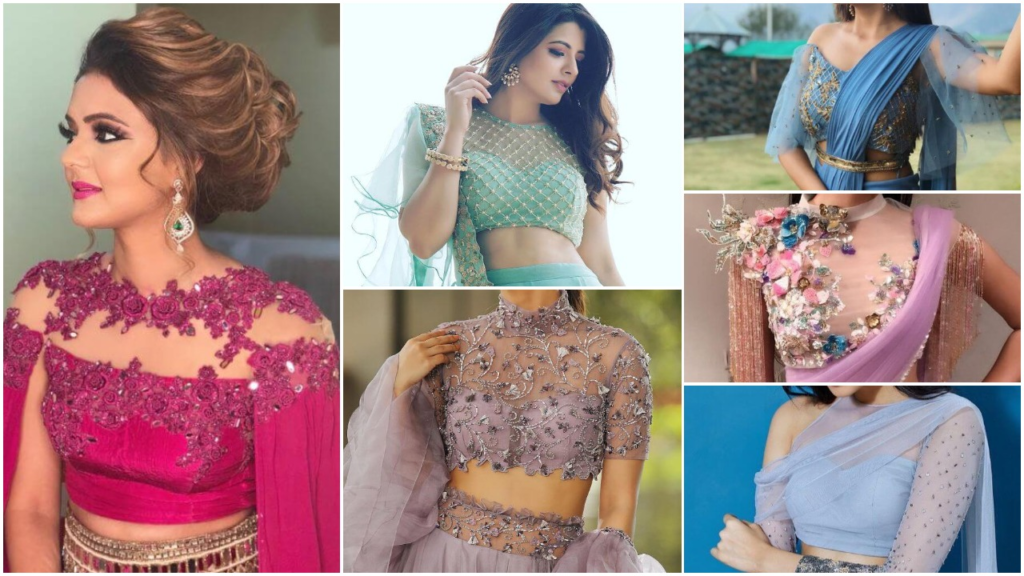 Netted fancy designer blouse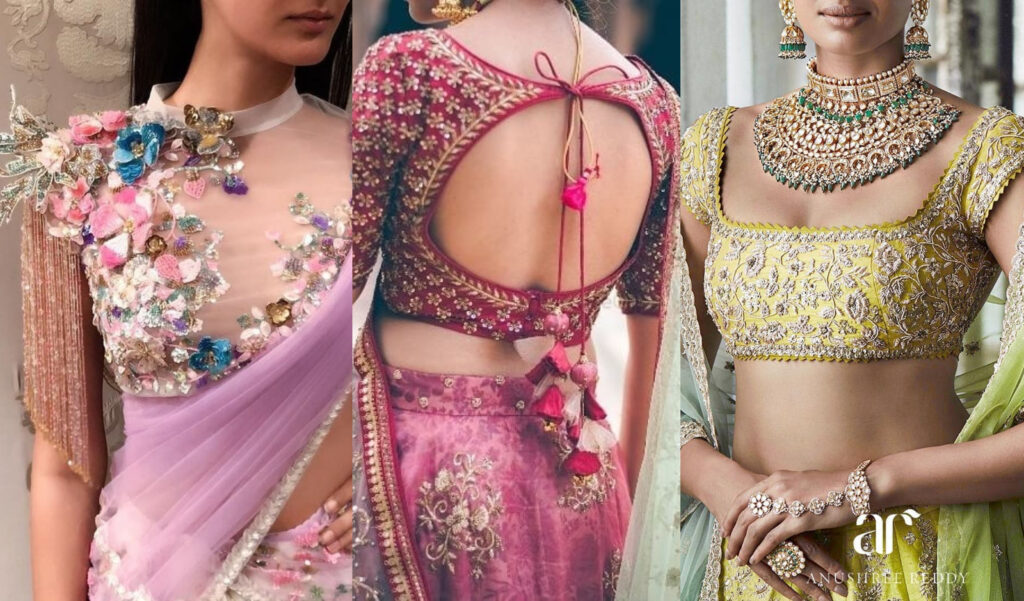 Heavy designer bridal blouse
Be the showstopper on your big day with these heavy designer blouse which depicts the baraat.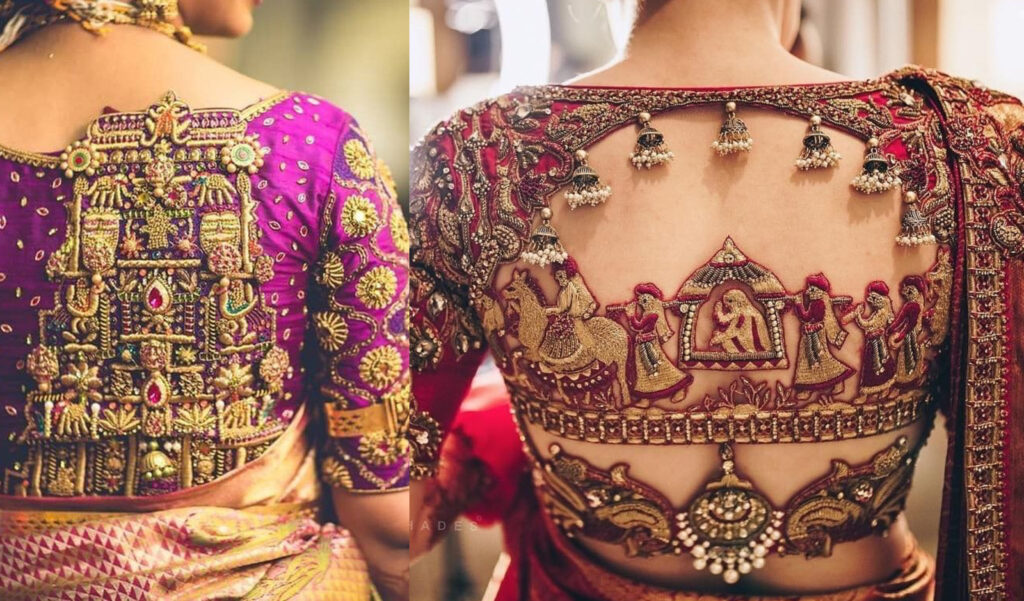 Boat style close neck design
Go the PC way!! Look chic in these close neck netted blouse.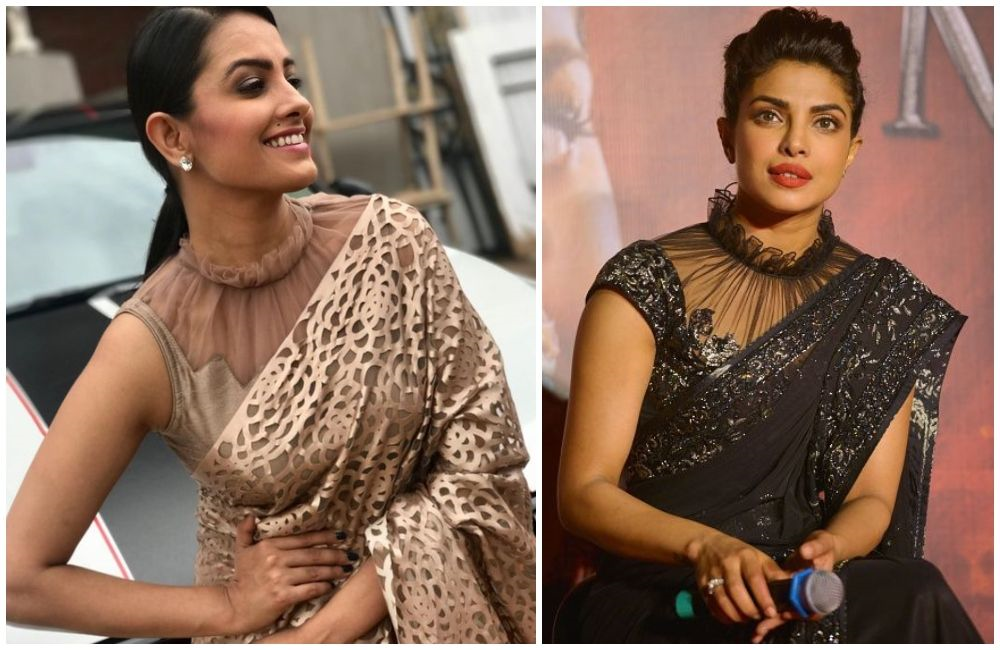 Long sleeves
Look simple with these traditional long sleeve blouse.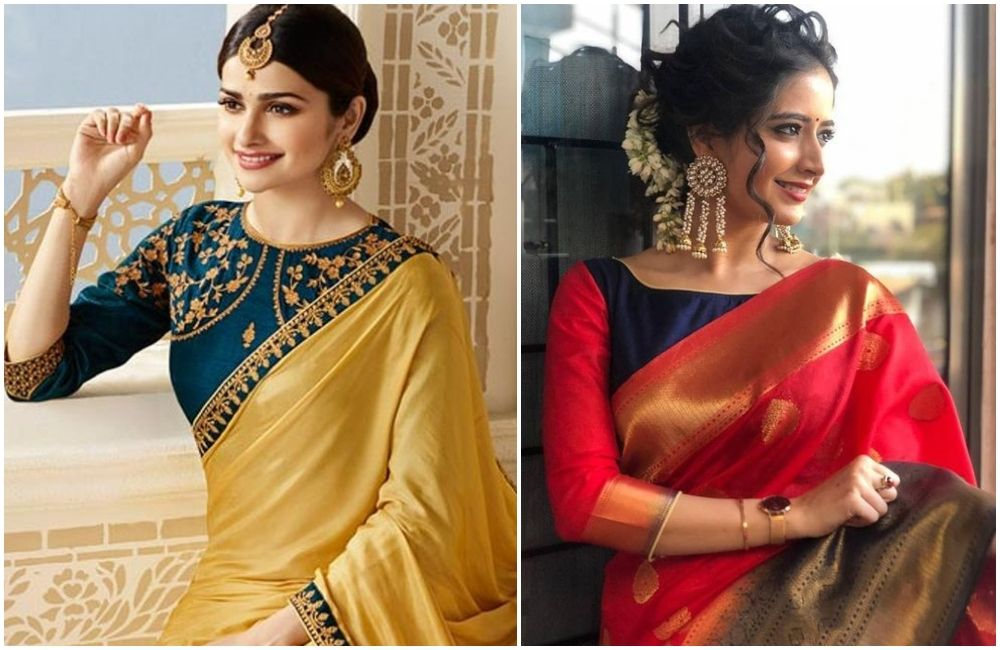 Long sleeves for netted blouses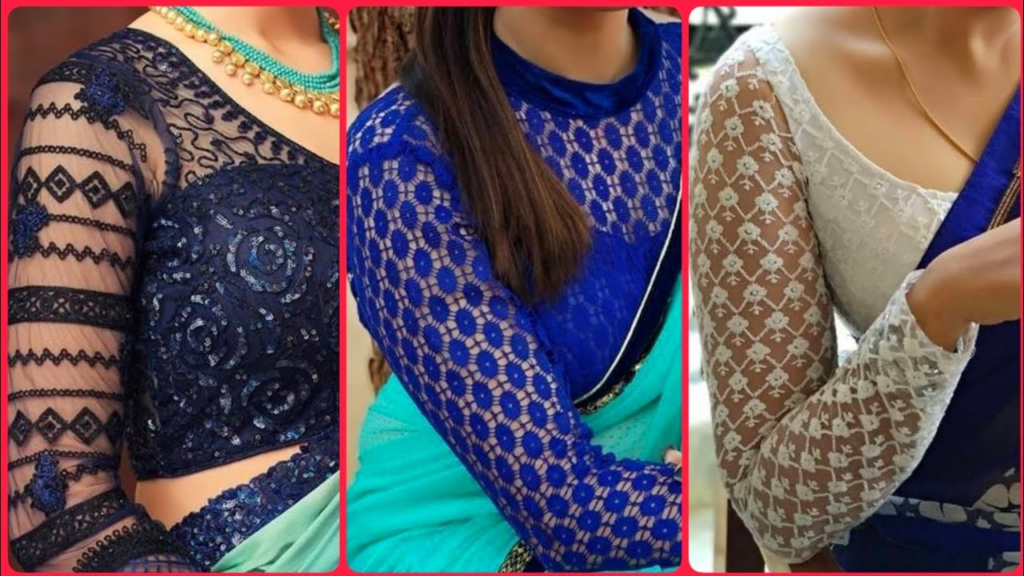 Sleeveless
Go sleeveless with minimal design to complete your look.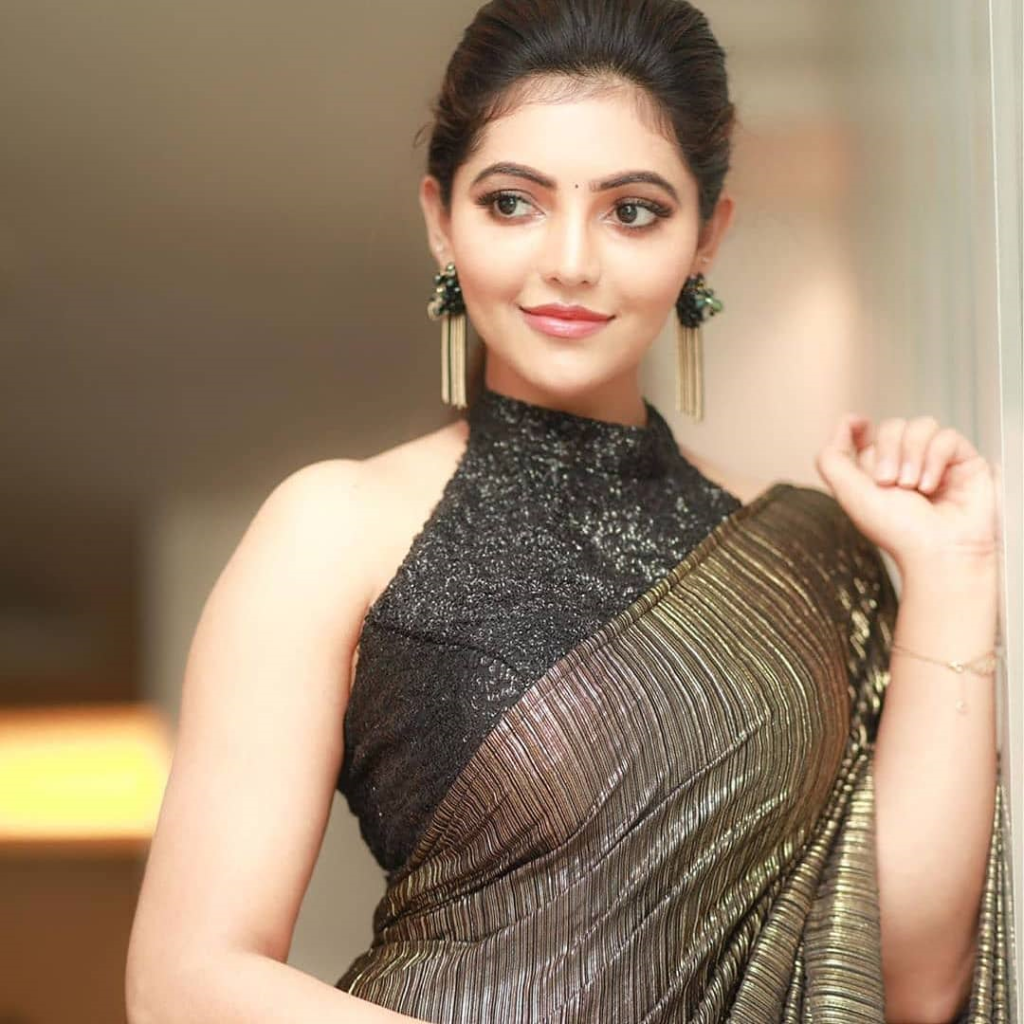 Backless blouse
Go bold with backless blouses! Flaunt your back with blouses that are held by just knots or straps.