While you may be wondering, which painting you want to buy for your home, it might be wise to know the meaning of paintings so that you can get Vaastu benefits from them as well. A painting you choose should not be only a means of home decor, but it should bring in some positive vibe for you. Paintings add unspoken meaning to homes.
Some paintings enhance our interiors with their bright colors and make us delightful. But not all paintings exude postivity. According to Vastu, there are different symbolisms attached to various subjects of the paintings, some of which can bring success and some may harm the peace. Let's see some of the finest paintings you can have and the influence of such paintings.
Buddha
Buddha painting has become a trend now is a revered one for all. Buddha is a symbol of peace and tranquility and nice to have them at homes. His fingers are identified with the five elements of Vastu Shahstra namely fire, water, earth, space and wind. Mudra posture brings deity closer to the worshiper. So placing his painting in your prayer room, study room, meditation zone and library room is perfect.
Horses
A horse is a symbol of strength, loyalty, achievement, and power. Putting up horse painting is considered lucky when you want to start a new business. But there are some precautions you must take while selecting a horse painting. Always place horses in odd numbers, avoid if any horse is displayed in a sad posture or around a water body, and never put that painting up in your bedroom. A large wall canvas painting of brown and dark-colored horses is more impressive, positive, attractive, and, also energetic according to the Vastu Shastra.
Waterfall Images
A lot of us like placing the paintings or pictures of waterfalls and lakes in our houses. Well, it seems like a good idea actually. A flowing water body depicts energy and flow of life. If placed in the north-east direction, the flowing water image depicts knowledge. You can hang a waterfall painting or a river picture in the home or office. It has the power to create more blissful vibrations in your space. But be careful of placing a fountain near the entrance, flowing outward. This will only cause loss of money. Also, any kind of water painting should be avoided in the bed room.
Phoenix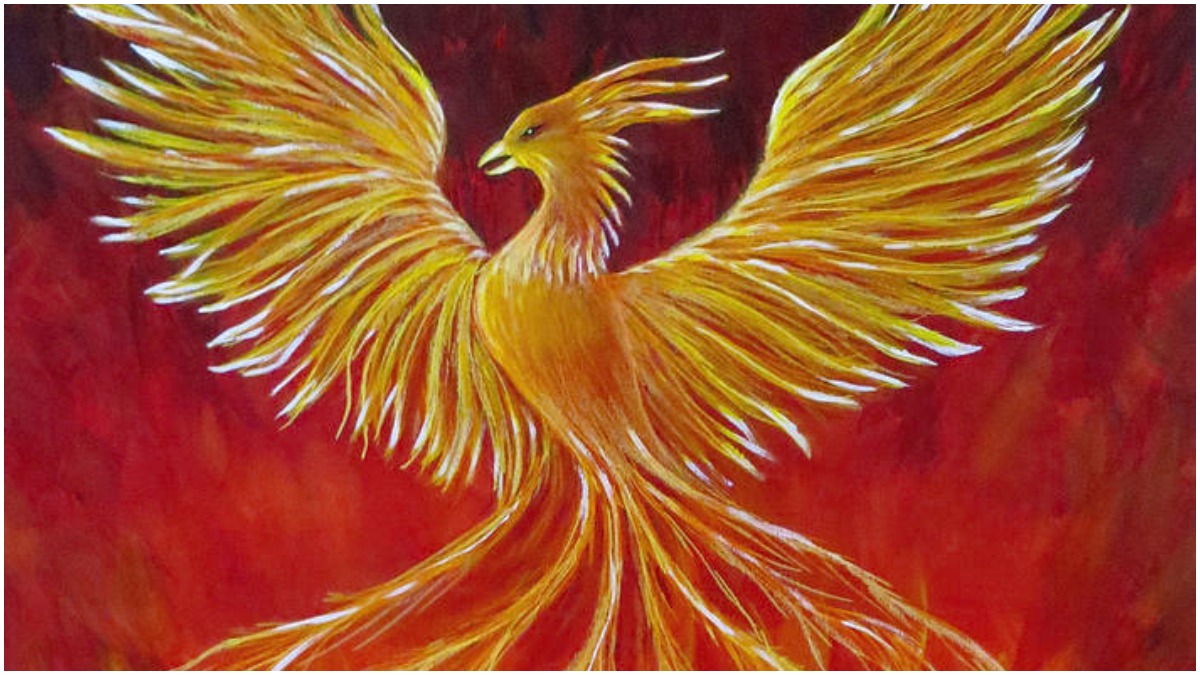 A Phoenix (most popular symbol of Feng Shui birds) is a popular symbol of fame & reputation. It is brings new opportunities in life. It is an indicator of how you sparkle your light out into the world. Place it on the south wall of home or office to energize your luck of fame and reputation for yourself or business. Phoenix is an excellent painting for actors, politicians, musicians, dancers & all types of professionals. Most important, the feng shui phoenix is also believed to bring an incredible turn around good fortune to those who have previously suffered from bad luck.
Bedroom Paintings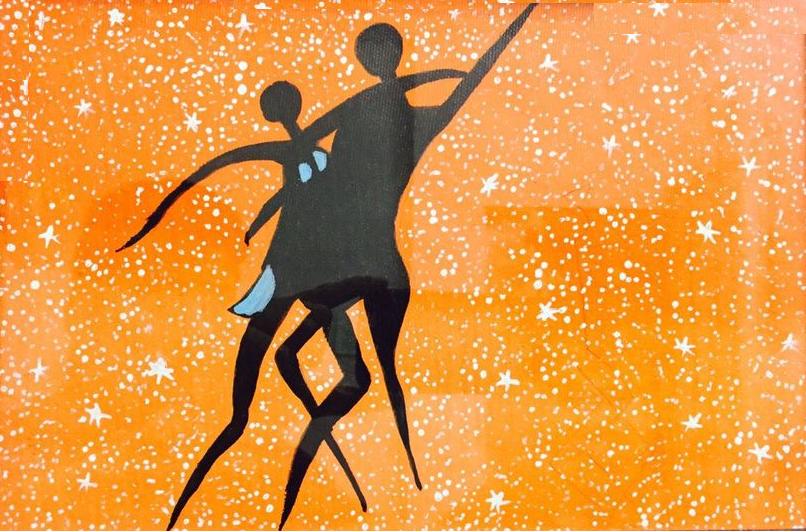 Using an art or paintings in your own bed room design attracts loving energy. A beautiful painting of couple in smiling or dancing mode will improve the harmony between the couple. Select artwork or paintings that reflects the theme of marital bliss. The use of objects or artwork displayed in pairs is the ultimate symbol of marriage.Picture or object in pair symbolizes the union between a man and woman.