CHUDI, a traditional festival of the Konkani community is celebrated in the month of Shraavana. It is celebrated by all Konkani married women on Fridays and Sundays of Shravan month. With changing times, some people observe this festival only on 1st Friday followed by Sunday while some celebrate Chudi on all Fridays and Sundays of Shraavana month.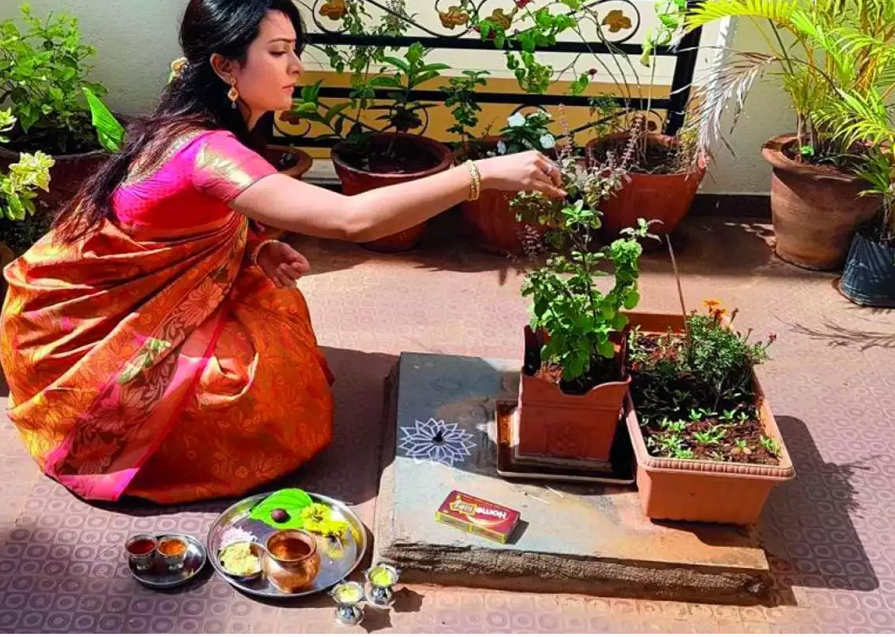 Chudi pooja is mainly about worshipping nature and Sun God. Chudi refers to a small bunch of flowers and leaves tied together and thereafter offered along with betel leaf, betel nuts and any fruit (usally banana) to God, threshold of house, tulasi, house well, husband and other married women.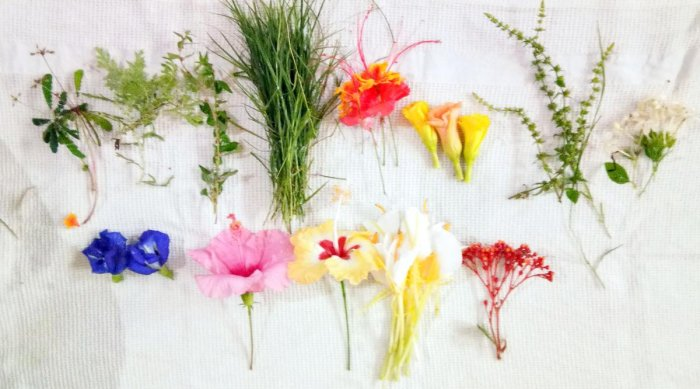 A 'chudi' usually comprises of locally available flowers like Rathnagandhi (Peacock Flower), Sugandhi (Ginger Lilly), Shankha Pushpa (Butterfly Pea), Karavira (Yellow Oleander) and Ratha Pushpa (pagoda flower). Herbs like Durve , Pacch Kanas, Anvali, Majranakut, Laye Maddo are combined with these flowers and are wrapped with a single Kedage( fragnant screwpine) into a bunch, before tying it with a plantain yarn.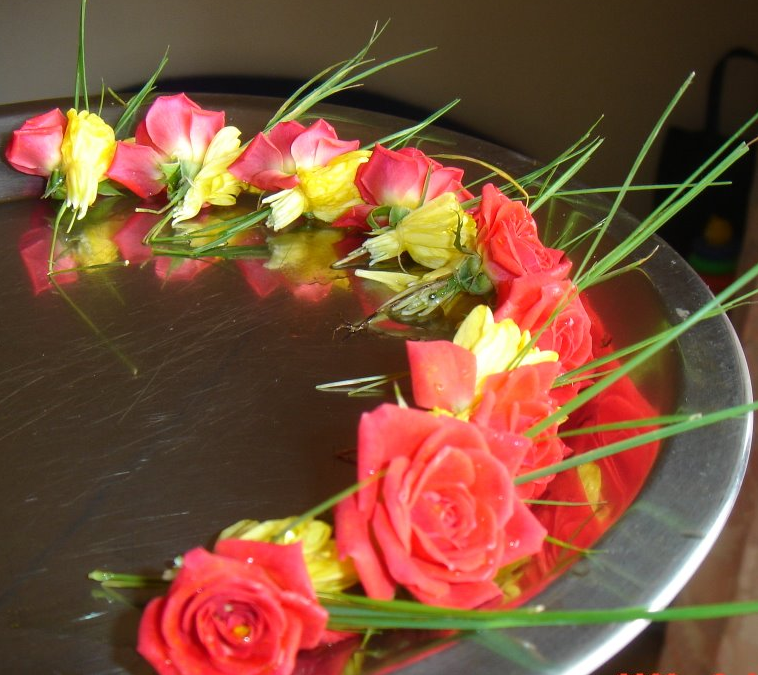 With changing times and due to non availability of these regional and seasonal flowers and herbs, 'chudi' is made simple by tying it to 5 strands of garike ( durva grass ) along with rose or any available flower. Fast is also observed on this day by women, which completes the Choodi festival.
Some beautiful and colorful ways of tying chudi: