Chum-chum is an authentic traditional Bengali mithai recipe prepared from chenna or curdled milk and is very similar to rasgulla recipe. it is also a popular dessert in Bangladesh and is prepared in white, pink, light yellow or mix of these colours.
This is a very popular sweet and loved by many. Juicy sugar syrup with mawa makes the taste very unique. You may think sweet is very tough to prepare at home. But, you might be wrong. After you read the recipe below, you will know its not all that hard as you thought. Try this recipe and it tastes really yummy!
Ingredients
For chenna:
4 cups cow's milk, full cream
2 tbsp vinegar or lemon juice
1 tbsp maida / plain flour, optional
For Sugar Syrup
1½ cup sugar
8 cups water
2 pods cardamom / elachi
For Stuffing:
1 tsp ghee / clarified butter
¼ cup milk
2 tbsp cream, optional
½ cup milk powder
2 tbsp saffron milk
1 tbsp powdered sugar
For Dressing:
¼ cup coconut, desiccated
3 tbsp tutti frutti
Steps to prepare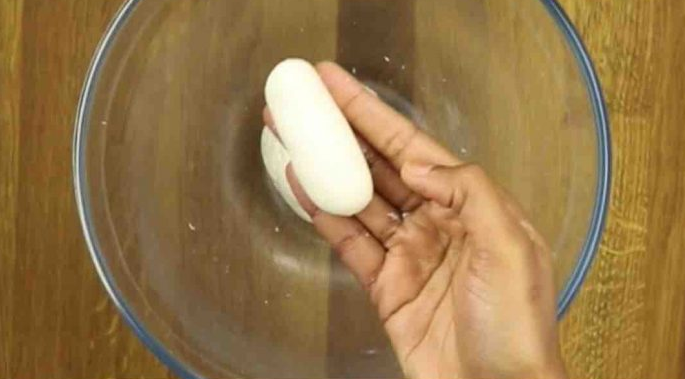 Firstly prepare Chenna. Take a thick bottom pan. Add 1 litre milk , boil it by stirring ocassionally. Turn off flame. Add vinegar or lime juice and stir till milk curdles completely. Drain the curdled milk completely with a thin clean cloth and hang on for 30 mins. After 30 minutes, start to knead the paneer for 8 minutes.Add 1 tbsp maida and combine well.
Furthermore, make small oval balls of paneer and keep aside.
Next prepare sugar syup. In a deep vessel, take 1 and half cup of sugar. Add 8 glasses of water and stir well. Boil the syrup for 10 mins on a medium flame. Add cardamom pods for flavour. Now drop prepared paneer balls into boiling sugar syrup. Cover and boil for 15 mins. Panner would double its size. Now keep aside till it cools completely.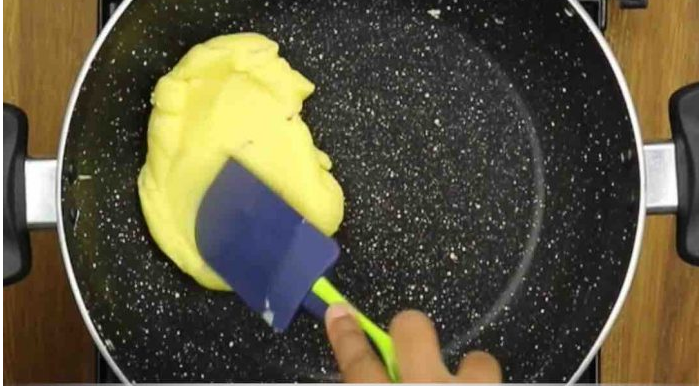 Next prepare khoya or kova or mawa stuffing. Take non-stick pan and heat ghee. Add 1/4th cup of milk. Further, add 2 tbsp cream and ½ cup of milk powder. Mix well. Mix continuously keeping the flame on low to medium. The mixture starts to thicken. Now add 2 tbsp saffron milk. Add powdered sugar and stir continuously till the mixture thickens. Cool the mixture completely.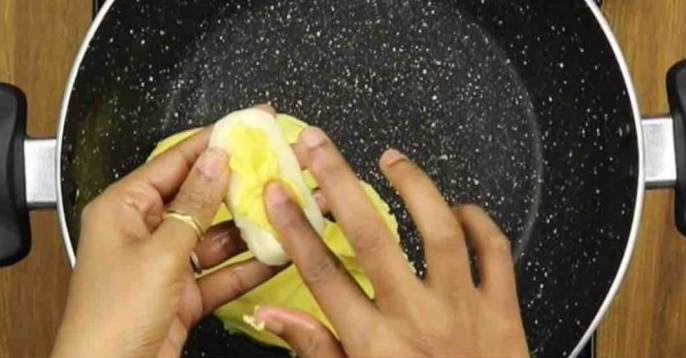 Finally, make chum-chum by arranging all the ingredients prepared above. Take cooked paneer balls leaving behind the water. Slit in between and stuff sweetened khoya. Further, roll them in desiccated coconut and garnish with tutti frutti or dry fruits of your choice.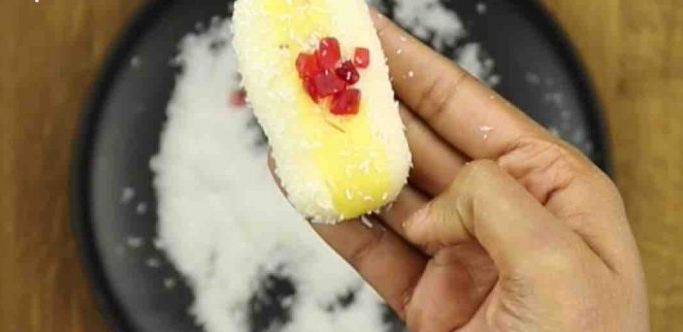 Serve chum chum recipe immediately or store in refrigerator.