Golibaje is a tea time snack that is from Mangalore style cuisine. These are available in Tiffin centres in Karnataka and tastes best when served with tea.
Golibaje is very delicious and easy to prepare. This is prepared from all purpose floor commonly known as maida. These go well with chutney, most preferred being coconut chutney and sambar.
If you are thinking what snack to prepare today, try this recipe and definitely you will repeat.
Ingredients:
Maida
Curd
Ginger
Green chillies
Curry leaves
Coconut chopped
Baking soda
How to Prepare
In a large bowl, take one cup of all purpose floor
Chop finely 1 inch ginger, 1 green chilly, 6-7 curry leaves and add it to the bowl
Mix this with curd. The batter should be of dropping consistency, meaning it should not be too hard or flowing like dosa batter. It should be medium thick consistency.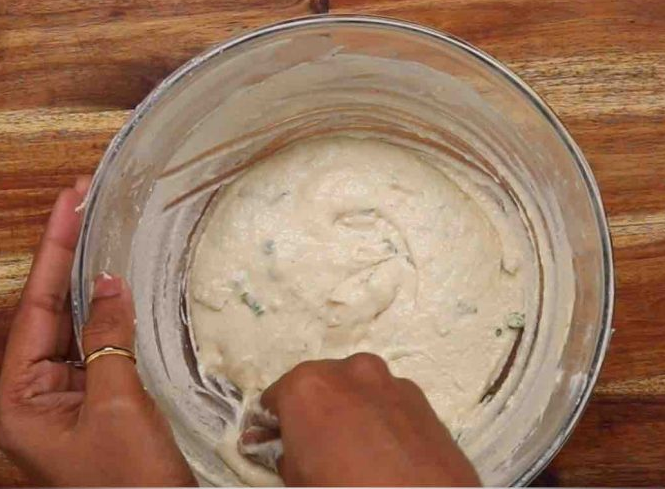 Add salt as per taste. Add half spoon of sugar which would complement tangy taste of curds.
Add 2 pinches of baking soda which makes the bonda fluffy.
Mix all these ingrediently well.
Rest for two hours.
Now take oil in a pan and heat it.
When the oil pan is ready, you can drop the batter into oil as small balls. You can pour it with your hands or take help of a spoon.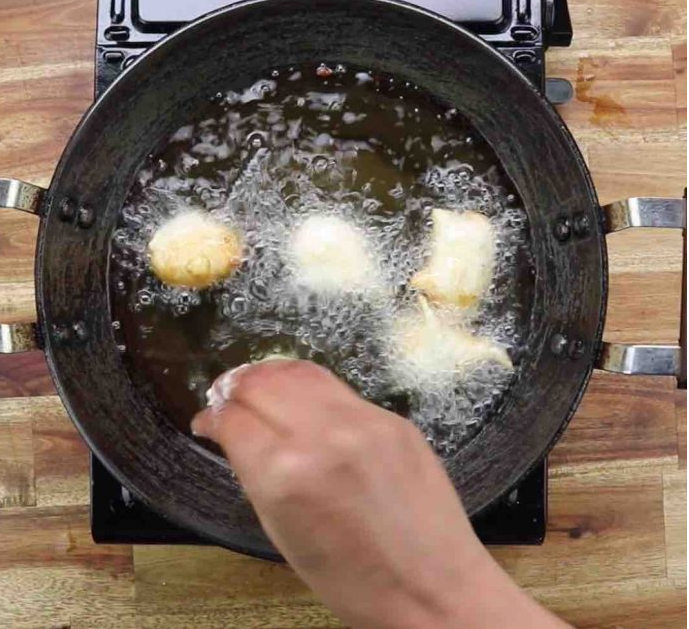 Fry in medium high flame till the bondas turn golden brown.
Serve this with coconut chutney and sambar or chutney alone.