Sarees are obvious and first choice when it comes to traditional wear. And this traditional attire has undergone enormous changes over the years in terms of fabric, designs, patterns, colors and styles of draping. To match these changing saree trends, the blouse designs have also undergone many innovations in its patterns. When it comes to traditional occasions like marriages, baby shower & festivals, women still love it keep the saree blouse designs simple & restricted to few designs, which makes them look modest. But when it comes to parties like receptions, birthday or cocktail parties, young ladies want to break the traditional rules and try something new and sassy, which makes them look chic.
Check out some latest blouse designs which are apt for party wear!
Ditch The Statement Necklace With Choker Neck Blouse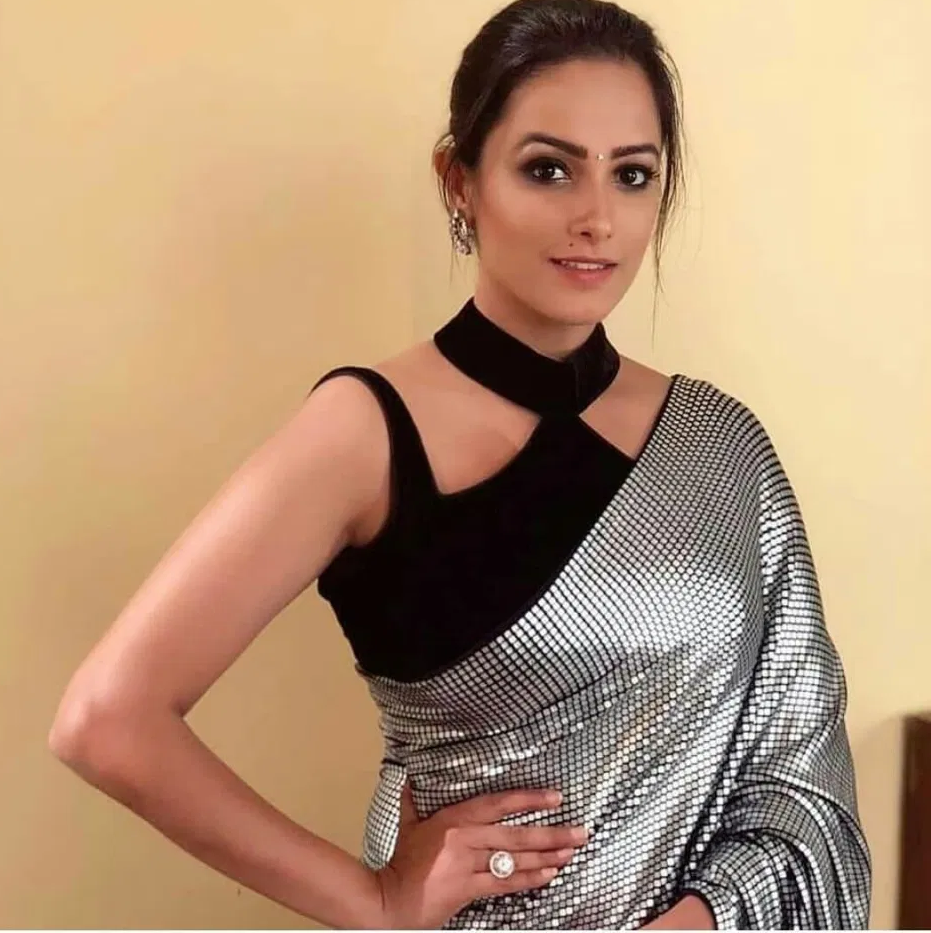 Ditch your statement necklace and try this high choker neck blouse. This neck belt style is something new and you must definitely give it a try.
Go Bold And Backless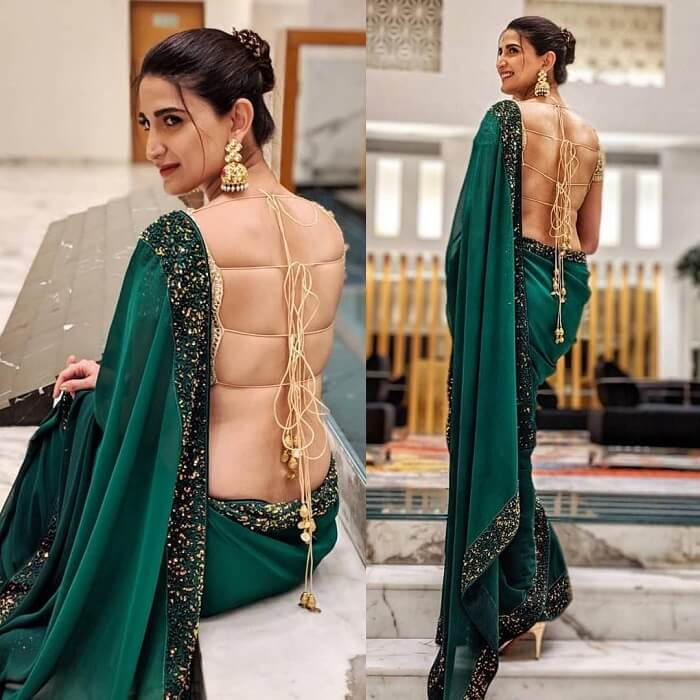 Backless blouses are not new and have been around for sometime now. Backless blouses with tying is something bold and fresh that makes head turn and make you a showstopper at the party.
Wrap It With Style
The overlapping blouse style looks like half jacket style style and this latest trend can a new party wear trend.
Chill In One Shoulder Blouse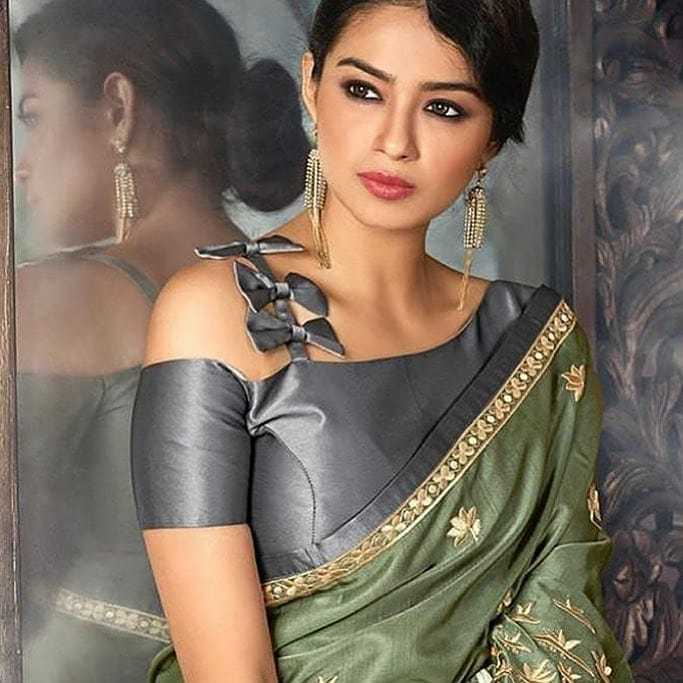 You can try one shoulder blouse with some designer straps if you want. You can also have frills on the strap with ruffle sleeves or frills along the length of the blouse neck and such similar styles.
Beat the Heat With Off Shoulder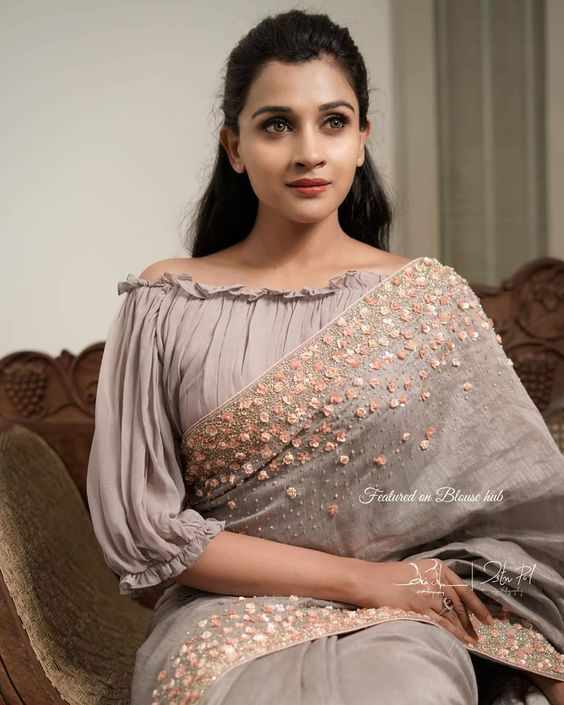 Raise the temperature high at the party with these off shoulder blouses. Well, in case the temperature is already hot, then they are perfect!
Embellish Your Blouse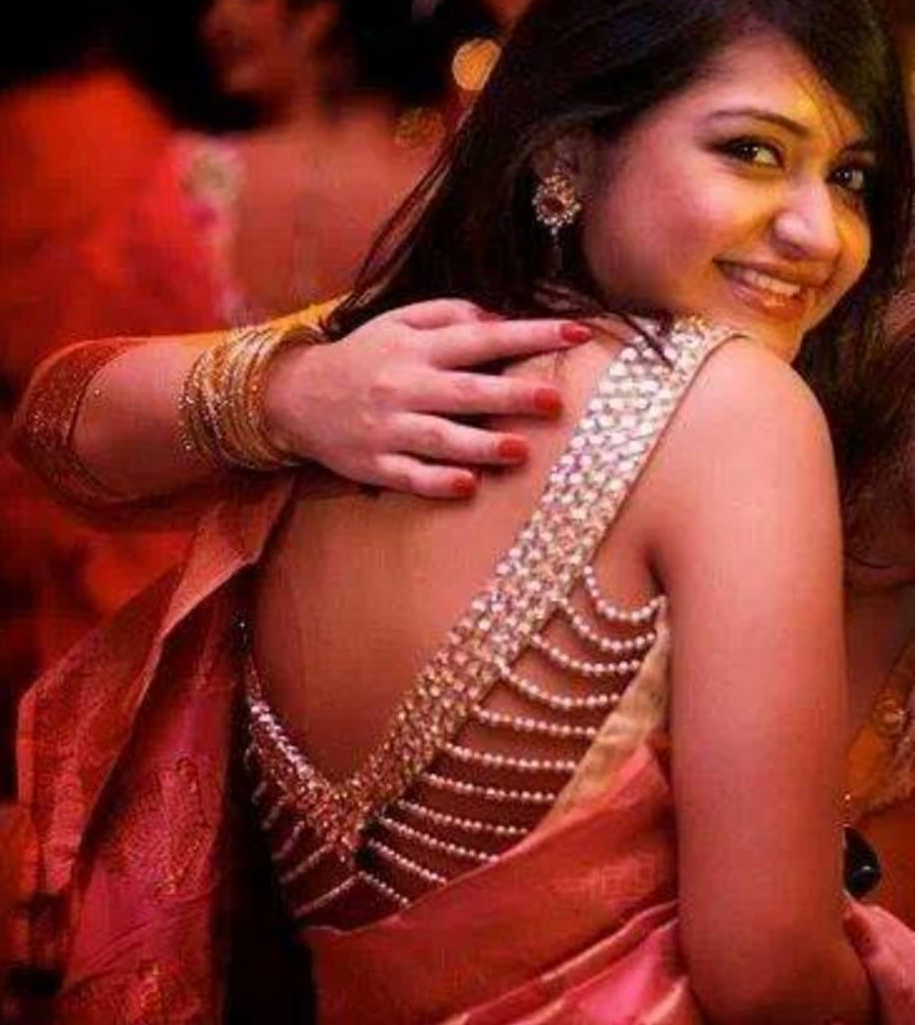 Flaunt your back with just beads and lace. This back blouse design needs a short hairdo to be visible.
How About The Letter T In Blouse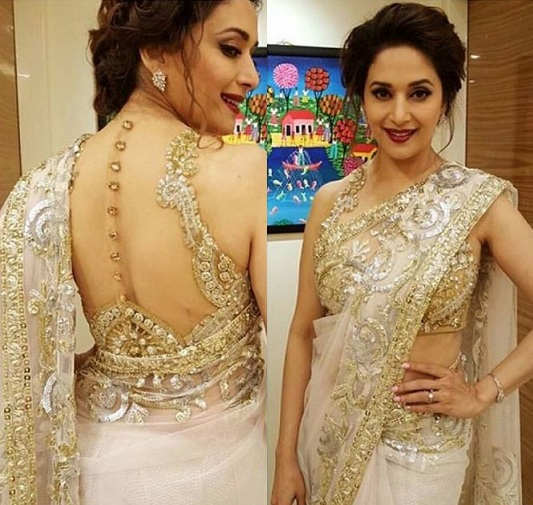 T blouses have the shape T in the back of your blouse. The T shape runs through the middle of your back . The upper line of T is invisible though, since a transparent strap is used to hold the beads. T blouses are trending and is something new you must try.
Blow Those Balloons Differently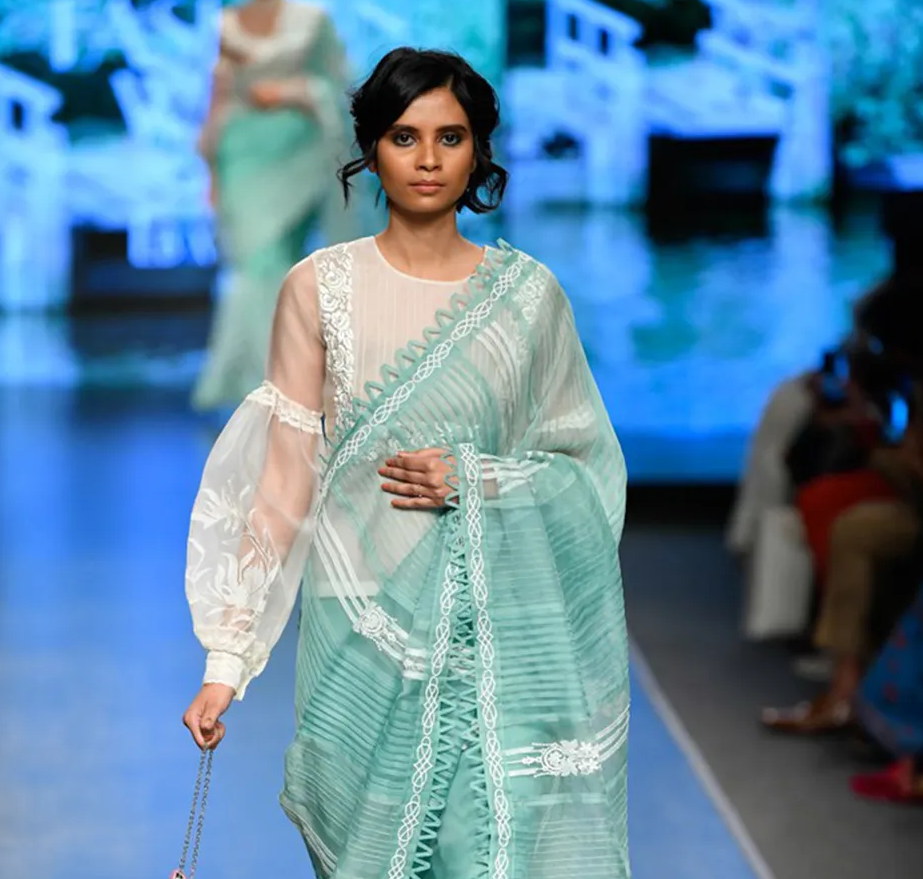 Regular long sleeves are always there in blouses. Puffs (or balloon sleeve) near shoulders are common as well, but if these balloons blow below your elbow, definitely they look different.
Keyhole Blouse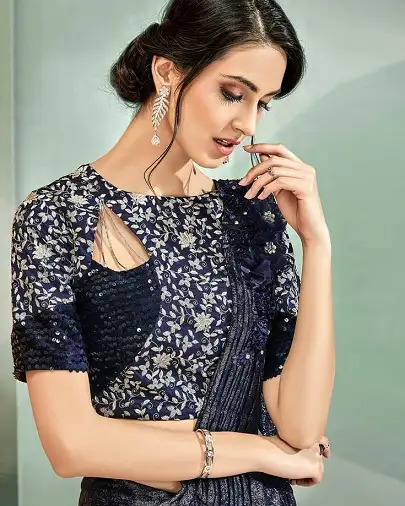 Keyholes are popular designs for back of blouse and even arm sleeves. But when you add them in the front with overlapping cloth, you look stylish.
Bells and Nets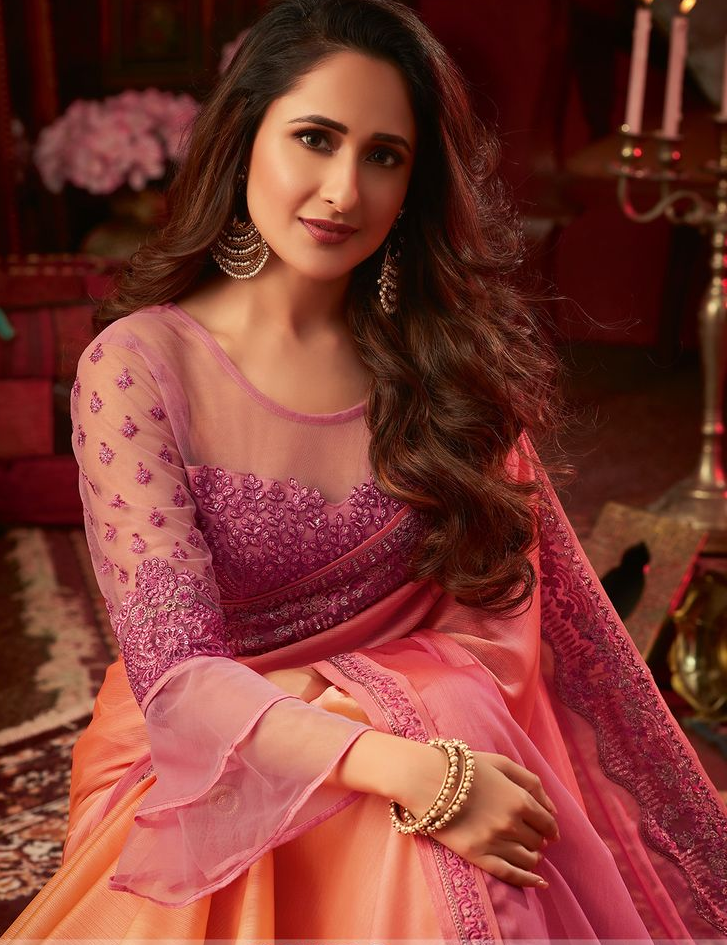 Sheer blouse with lace works have been in fashion for a long time now. Make it look a little more stylish with additional sheer bells.
Chic In Cape Sleeves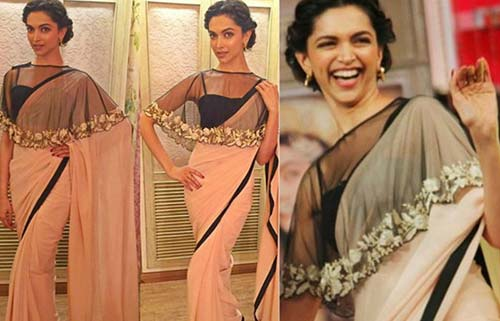 Capes are different from caps! While cap sleeves are very short sleeves that are nearly sleeveless, cape sleeves are butterfly style sleeves that fall in the front and great choice for party wear!
While the above designs are for party wear saree, you may also like to check out our article on Silk Saree Designs.
More Blouse Designs here: