Women have come a long way from just being a homemaker. With the endless development in the Indian start-up network, more and more women are chasing the entrepreneurial dream and succeeding in their ventures. This is empowering other Indian women to think for themselves. New generation women have overcome all adverse notions and have proved themselves beyond doubt in all spheres of life including entrepreneurship.
Let's meet 7 successful women who can be a great role model for all aspirant women.
Indu Jain
Indu Jain belongs to the Sahu Jain family and is the current chairperson of India's largest media group, Bennett, Coleman & Co. Ltd., which owns the Times of India and other large newspapers. She is widowed with two sons.
Ms Jain was awarded the Padma Bhushan by the Government Of India in January 2016 .She is also the guiding force behind The Oneness Forum, formally launched by the President of India in 2003. The Forum recently awarded the Mahatma-Mahavira Awards to outstanding individuals from all of walks of life and is involved in several activities that seek to bring, and highlight, a sense of Oneness in the world.
Kiran Mazumdar Shah
Shaw is founder Chairman and Managing Director of Biocon Limited. Born in Bangalore, Shaw completed her Bachelors in Zoology from Mount Carmel College, Bangalore University. She later did her post-graduation in Malting and Brewing from Ballarat College, Melbourne University.
She worked as a trainee brewer in Carlton and United Breweries, Melbourne and as a trainee maltster at Barrett Brothers and Burston, Australia.She started Biocon in 1978 and spearheaded its evolution from an industrial enzymes manufacturing company to a fully integrated bio-pharmaceutical company.Today Biocon under Shaw's leadership has established itself as a leading player in biomedicine research with a focus on diabetes and oncology.
Indra Nooyi
The most well-known face amongst Indian women entrepreneurs -Indra Nooyi is the CFO and President of PepsiCo.With a Masters Degree in Public Management from Yale University and Masters in Finance and Marketing from IIM, Kolkata, Nooyi held several senior positions at Motorola and Asea Brown Boveri before joining PepsiCo.
Born in Chennai, Indra did her Bachelor's in Science from Madras Christian College in 1974 .Beginning her career in India, Nooyi held product manager positions at Johnson & Johnson and textile firm Mettur Beardsell. Nooyi joined PepsiCo in 1994 and was named president and CFO in 2001.She has been conferred with prestigious Padma Bhushan for her business achievements and being an inspiration to India's corporate leadership.
Naina Lal Kidwai
Naina has a Bachelor's degree in Economics from Delhi university and an MBA from Harvard Business school. In fact, Kidwai was the first Indian woman to graduate from Harvard Business School.
She is currently Country Head and Group General Manager HSBC Group India. Apart from working at HSBC, Kidwai has also held other eminent positions such as that of Global Advisor, Harvard Business School, non-executive director at Nestle SA and as a member of Governing Board NCAER, Auditor General of India and several other positions.
Vandana Luthra
VLCC, a beauty and wellness giant has it's presence in 11 countries across Asia, Africa and the GCC (Gulf Cooperation Council) and the credit goes to Vandana Luthra. Initially, a homemaker, Vandana started her journey in 1989 when the first of her two daughters was only 3 years-old.
Born in Kolkata, West Bengal, this beauty expert got herself well versed with beauty, fitness, food and nutrition and skin care when she pursued higher education in Germany, UK and France, after completing a professional course from the Polytechnic for Women in New Delhi. She was awarded the Padma Shri in 2013 for her contribution. and in 2015, she was listed as the 33rd most powerful woman in business in India by Fortune India.
Ekta Kapoor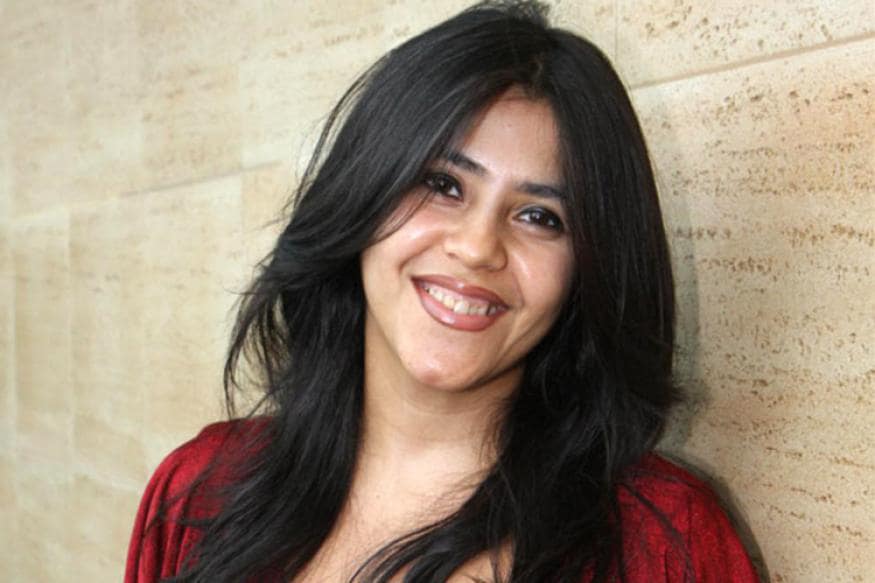 The woman who changed the face of Indian television – Love them or hate them, you just cannot ignore Balaji serials and Ekta Kapoor is the woman who single-handedly founded and made Balaji Telefilms the household name it is today. This baby-faced teenager, who once dreamed of marrying and settling down just like any other woman in India, is the creative head of Balaji Telefilms and counted as one of the top 10 women entrepreneurs of today. Her production house has many hit serials to its credit – 'Kyunki Saas Bhi Kabhi Bahu Thi', 'Kahani Ghar Ghar Ki' and many others, making her the Queen Bee of the Indian soap opera scene.
She has won the Hall of Fame award at the 6th Indian Telly Awards during 2006 for her contribution to the Indian television industry. Known to be fiercely protective of her company and brand, Ekta is also very professional and has strong business acumen.
Suchi Mukherjee
Limeroad was started in 2012 by Suchi along with Manish Saksena, Ankush Mehra and Prashant Malik. The company has raised a funding of $20 Million from Lightspeed venture partners, Matrix partners and Tiger Global.
Suchi post graduated from London School of Economics and graduated from St. Stephen's College, Delhi. In his life Suchi received many awards and recognition like K.C. Nag Economics Prize for best student in Economics, George K. George Memorial Scholarship for overall contribution, all at St. Stephen's College, Delhi University, Cambridge Commonwealth Trust, Scholarship & Fellowship, and Chadburn Scholarship for merit, both at Cambridge University and British Chevening Scholarship, at the London School of Economics.
These most successful and top women entrepreneurs in India provide an insight into what all could be achieved through creativity and innovation. The entrepreneurial ventures of the women covered in this list tell us that gender is not a deterrent for achieving success.